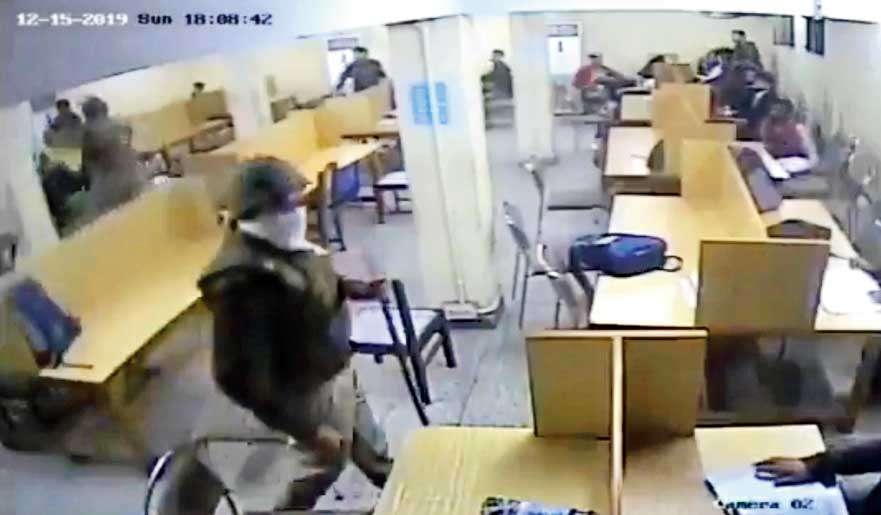 On a day of videos, a reminder if we forgot: Police just can't beat up people
17th February 2020 02:29 am
The Telegraph

Closer to the camera, two young persons who look like students can be seen sitting side by side at reading counters. A group of uniformed personnel move towards the huddle.
The commotion in the corner appears to startle the two youngsters closer to the camera. One jumps to his feet, shifts his bag and sits again in front of a book that is already open.
The other youngster on the left, who has a handkerchief knotted as a mask hanging around his neck, has a closed book in front of him. He opens the book and lifts the mask, all the while seated.
The youngster was late on Sunday night identified as Salman, a civil engineering PhD student, after BJP IT cell spearhead Amit Malviya laid stress on the mask and the shut book to insinuate that the boy could be a rioter trying to hide.