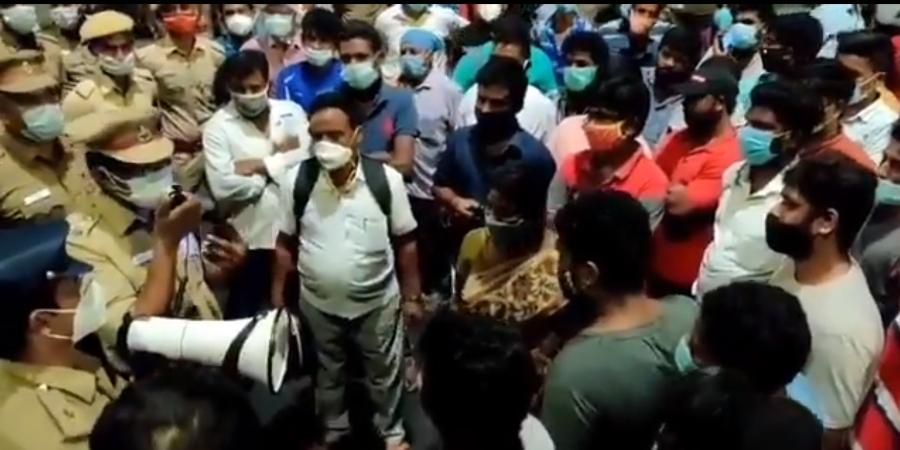 Crowd gathers outside Chennai's Nehru stadium to buy Remdesivir missing govt's new order, give cops hard time
17th May 2021 12:54 am
The New Indian Express

By Express News Service
CHENNAI: Police personnel and people gathered to buy Remdesivir engaged in arguments outside Chennai's Nehru stadium late on Sunday night as over 300 assembled in anticipation of counters opening at the stadium in the morning.
They were unaware of the government's latest order, earlier in the day, to supply the drug directly to private hospitals.
The public, who gathered outside the stadium, were asked to disperse by the police through public address system as officers explained the new arrangement to them.
"Some 300 people gathered to stand in the queue unaware of the new system.
Read all the latest updates on COVID-19 here.