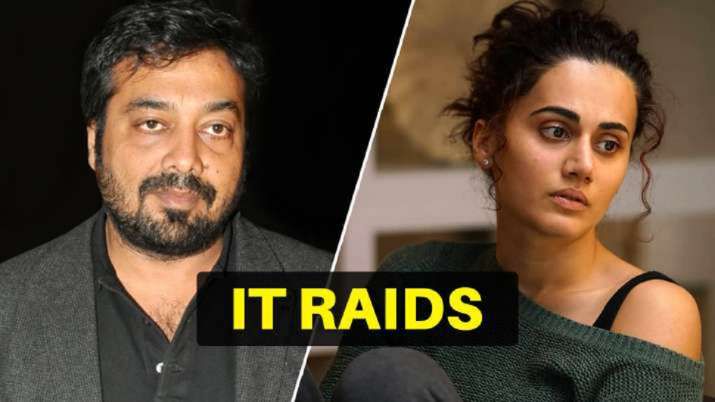 IT raids on Anurag Kashyap, Taapsee Pannu: Tax discrepancy of about Rs 300 crore surfaces
04th March 2021 07:32 pm
India TV

Image Source : FILE PHOTO, INDIA TV
IT raids were conducted at the premises of Anurag Kashyap, Taapsee Pannu, others in Mumbai, Pune, other locations.
The Income Tax Department, which carried out searches at over 30 locations in Mumbai and Pune, including the premises of noted film director Anurag Kashyap, actor Taapsee Pannu, filmmaker Vikas Bahl, and executives of Kwann Talent management.
During the search, evidence of huge suppression of income by the leading Film Production house compared to the actual box office collections has been unearthed. The company officials have not been able to explain the discrepancy of around Rs 300 crore, informed Surabhi Ahluwalia, spokesperson, Commissioner of Income Tax (Media & Technical Policy), CBDT.
The group is mainly engaged in the business of Production of Motion Pictures, Web Series, acting, direction and talent Management of celebrities and other artists. A total of 28 premises are being covered in different locations which include residences and offices.