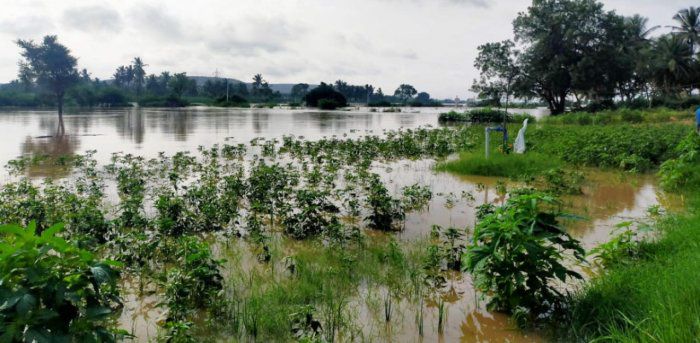 Karnataka rivers in spate as torrential rain continues
21st September 2020 04:59 pm
Deccan Herald

A majority of rivers in Karnataka are in spate due to torrential rains for the past few days inundating many villages, submerging houses, vehicles and destroying standing crops.
According to the Karnataka State Natural Disaster Monitoring Centre (KSNDMC), all the dams are full to the brim due to the heavy downpour resulting in their floodgates being opened.
"Opening the floodgates has led to flooding in the regions in the downstream. We have sounded an alert in many areas but still some villages will face the problem," said a KSNDMC official.
According to the sources in the water resource department, Cauvery, Hemavathi, Kapila and Harangi rivers were flowing above the danger level.