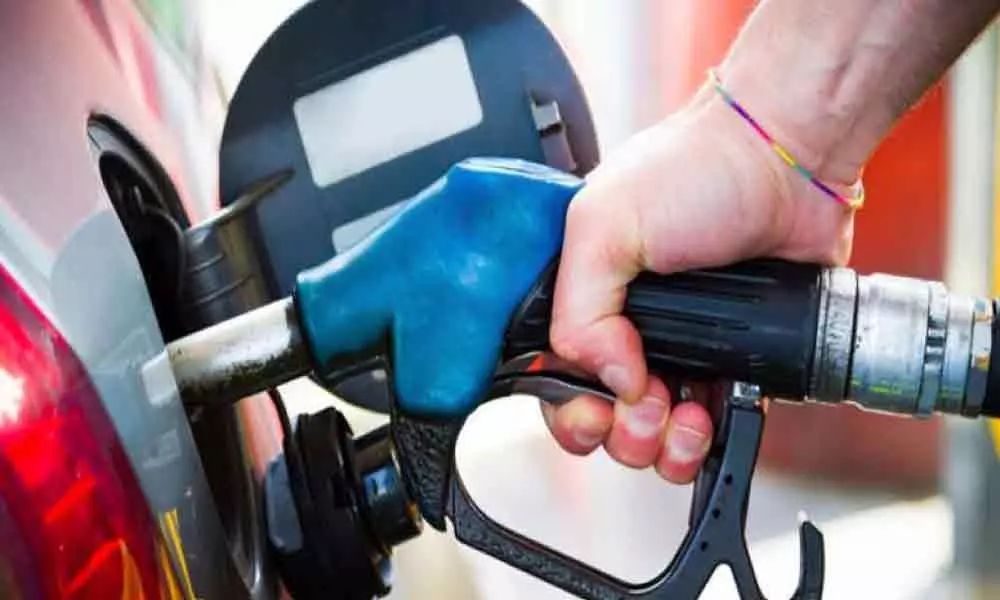 Petrol and diesel prices today surges sharply in Hyderabad, Delhi, Chennai, Mumbai, 30 June 2020
30th June 2020 09:20 am
The Hans India

Petrol and Diesel prices today, 30 June 2020: Petrol and Diesel prices , which are on rising trends were left unchanged at existing levels in metros on Tuesday. After a backlash from the people, the government and petroleum companies seems to have halting the price in alternative days.
Going by prices, the petrol prices in Hyderabad are at Rs. 83.49 and while that of diesel is Rs. 78.69. Petrol and diesel prices in the national capital of Delhi have also holding steady at Rs 80.43 per litre and diesel prices at Rs. 80.53
In Chennai, petrol price per litre costs Rs. 83.71 per litre with 8 paise hike whereas diesel is priced at Rs. 77.80 per litre with hike of 8 paise.
The situation is similar in Mumbai with petrol prices stood at Rs. 87.19 and the diesel prices remained at Rs.78.83.
| | | |
| --- | --- | --- |
| City | Petrol price per liter | Diesel price per liter |
| Hyderabad | Rs. 83.49 | Rs. 78.69 |
| Delhi | Rs. 80.43 | Rs. 80.53 |
| Chennai | Rs. 83.71 | Rs. 77.80 |
| Mumbai | Rs. 87.19 | Rs. 78.83 |