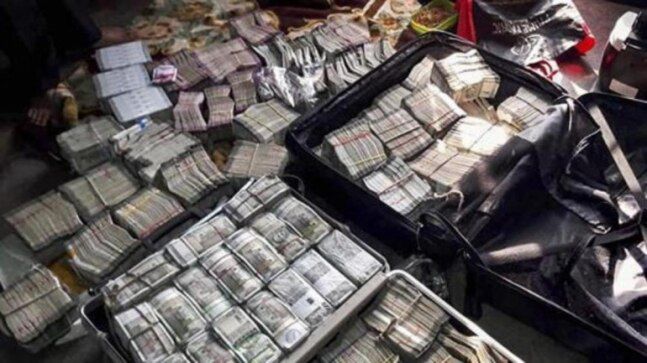 Andhra: TDP demands minister Balineni Srinivasa Reddy's resignation over seizure of Rs 5.5cr cash
16th July 2020 05:25 pm
India Today

The Chandrababu Naidu-led Telugu Desam Party (TDP) has demanded that Andhra Pradesh Chief Minister Jaganmohan Reddy should "immediately sack" his minister Balineni Srinivasa Reddy. The demand was made after the Tamil Nadu Police seized cash worth Rs 5.5 crore from a car that had a sticker bearing Balineni Srinivasa Reddy's name.
The seizure was made on Tuesday in Tamil Nadu's Thiruvallur district. The vehicle was on its way to Chennai from Ongole in Andhra Pradesh. Since then, a political war of words has started between the government and the Opposition TDP.
The TDP has alleged that the Rs 5.5 crore sized in cash belongs to Balineni Srinivasa Reddy.
Hitting out at the YSR Congress government, TDP leader Nara Lokesh in a tweet said, "Does the government, which prides itself on seizing liquor coming from other states, have the guts to catch illicit money moving to neighbouring states?"
TDP leader Bonda Uma alleged that the seized money "could have been collected from sand or liquor mafia".