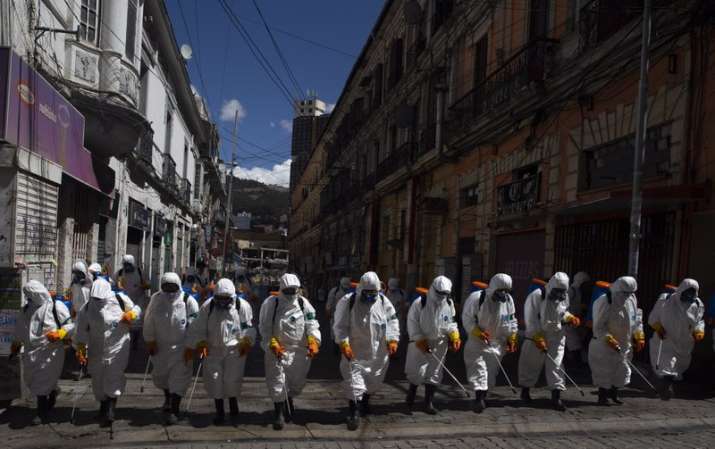 Coronavirus deaths, unemployment accelerating across Europe, US
03rd April 2020 03:50 pm
India TV

Image Source : AP PHOTO/JUAN KARITA
City workers fumigate a street to help contain the spread of the new coronavirus in La Paz, Bolivia, Thursday, April 2, 2020.
Coronavirus deaths mounted with alarming speed in Spain, Italy and New York, the most lethal hot spot in the United States, while the outbreak has thrown 10 million Americans out of work in just two weeks and by Friday had sickened more than a million people.
The public health crisis deepened in New York City, where one funeral home in a hard-hit neighborhood had 185 bodies stacked up — more than triple normal capacity.