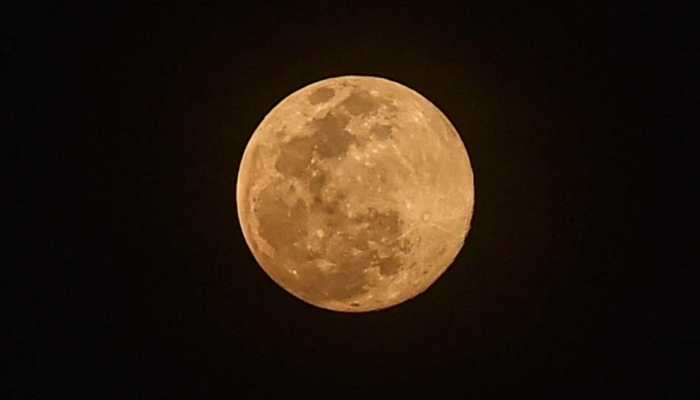 Super Pink Moon: When and how to watch the biggest full moon?
07th April 2020 11:19 pm
Zee News

The wait is finally over for the enthusiasts as on April 8 at around 8 am the celestial phenomenon of Super Pink Moon will be visible, amid the gloomy lockdown due to the coronavirus COVID-19. Astronomers call the Super Pink Moon as a perigean full moon because of its close proximity to earth.
On this day the Moon can appear 30 per cent larger than on an average day. According to some reports, the April 8 supermoon will be the biggest and brightest supermoon of this year, 2020.
What is a Super Moon?
The term Super Moon is a reference to the instances when the moon's orbit is close to earth appearing larger and brighter than it usually does.