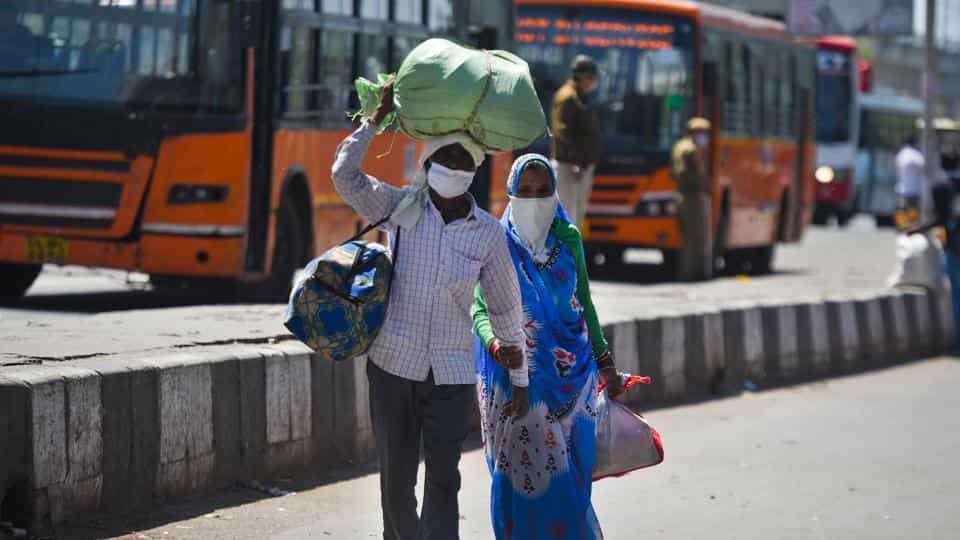 Coronavirus update: Pregnant woman, her husband forced to walk over 100km without food; rescued by locals
30th March 2020 05:57 am
Hindustan Times
An eight-month pregnant woman and her husband were offered monetary help and an ambulance in Meerut to cover the rest of their journey from Saharanpur to Bulandshahr after they were forced to walk over 100 kms on their way home without food when the latter's employer turned them out without any money.
Local residents Naveen Kumar and Ravindra spotted the exhausted couple, Vakil and Yasmeen, when they arrived at Meerut's Sohrab gate bus stand on Saturday and informed Prempal Singh, a sub inspector at Nauchandi police station, about their problem.
Ashutosh Kumar, the Nauchandi police station in charge, said Singh and the residents gave the couple food and some cash besides arranging for the ambulance to drop them to their village--Amargarh in Bulandshahr's Syana.