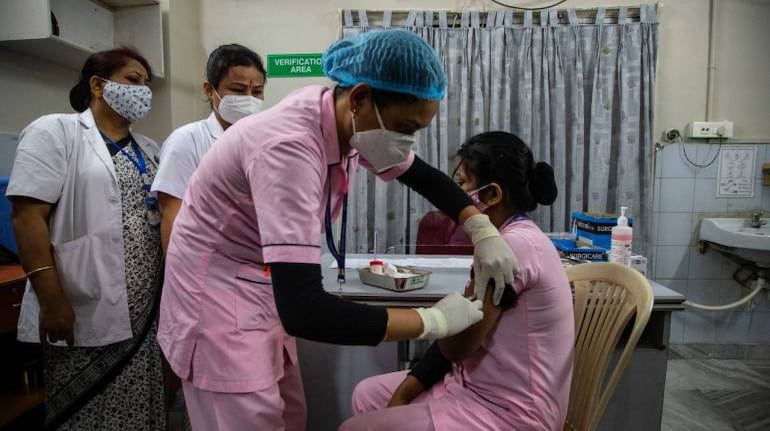 COVID-19 India vaccine news today: 2.24 lakh beneficiaries given coronavirus vaccine so far in India
18th January 2021 08:09 am
Money Control

Representative Image
A total of 2,24,301 beneficiaries have been inoculated with the COVID-19 vaccine so far in India. Of these, a total of 447 adverse events were reported following immunisation (AEFI), the Union Health Ministry said on day two of the nationwide vaccination drive on January 17.
The six states where the vaccination drive was carried out on the second day of the drive are Andhra Pradesh (308 sessions), Arunachal Pradesh (14 sessions), Karnataka (64 sessions), Kerala (one session), Manipur (one session), and Tamil Nadu (165 sessions), he said.
India's drug regulator has approved two vaccines -- Covaxin developed by Bharat Biotech and Covishield from the Oxford/AstraZeneca stable being manufactured by the Serum Institute of India -- for emergency use in the country.