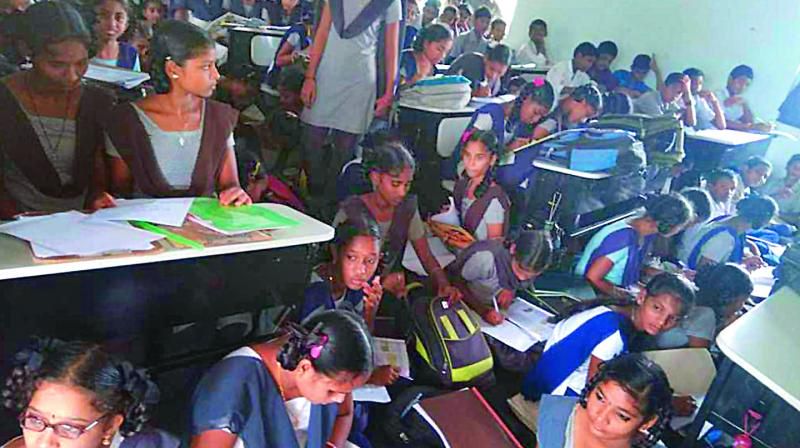 School Reopening: No mechanism for cleaning of long-closed classrooms
14th January 2021 01:10 am
Deccan Chronicle

Khammam: While the government plans to reopen schools from February 1, headmasters are faced with two urgent issues.
One is of cleaning the classrooms. The piling up of dust in the rooms is too heavy. 'Who will clean the classrooms,' ask headmasters. There are no sweepers and night watchmen for these schools. This is for the first time in history that schools remained closed for ten months. The government did not give salary to these staff after the closure.
Teachers said some of the benches and chairs were having the presence of pests and fungus, and many chairs have turned unusable.