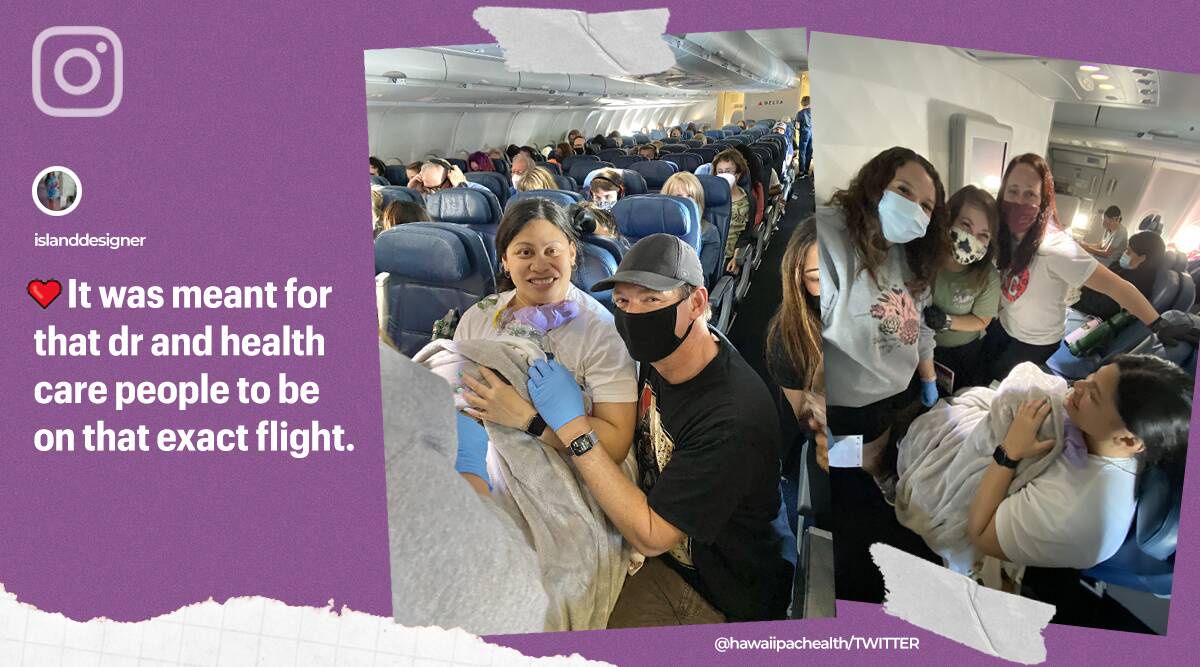 Woman who didn't know she was pregnant, gives birth on plane
04th May 2021 05:27 pm
The Indian Express

Lavinia 'Lavi' Mounga boarded the plane from Salt Lake City to Honolulu in Hawaii last week, excited about her holiday. The woman, who was unaware that she was pregnant, gave birth on the plane and deboarded with her healthy baby boy Raymond.
Reaffirming people's belief about being at the 'right place at the right time', there was a doctor present in the same Delta Airlines flight, and also three NICU nurses. They plunged into action delivering the miracle baby at just 29 weeks somewhere over the Pacific.
A passengers, Julia Hansen, captured the whole event on her phone and later shared it on TikTok, which has now gone viral.