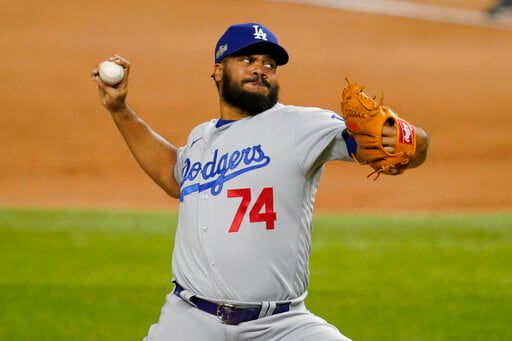 Jansen Shows Signs Of Old Self As Dodgers Try To Stay Alive
18th October 2020 12:21 am
News18

ARLINGTON, Texas: Though Kenley Jansen never lost confidence in himself, the big right-hander might be regaining that from the Los Angeles Dodgers after an inconsistent stretch.
While not in a save situation, Jansen closed out Game 5 with a dominating 12-pitch performance in which he struck out the side in a 7-3 win over the Atlanta Braves with the Dodgers facing potential elimination. That came two days after another 1-2-3 inning in a midgame appearance for LA in a 15-3 win.
I feel like if it clicked out there and you know once it clicked, everything is going to come with it, Jansen said Saturday before the Dodgers faced another potential elimination game against the Braves.