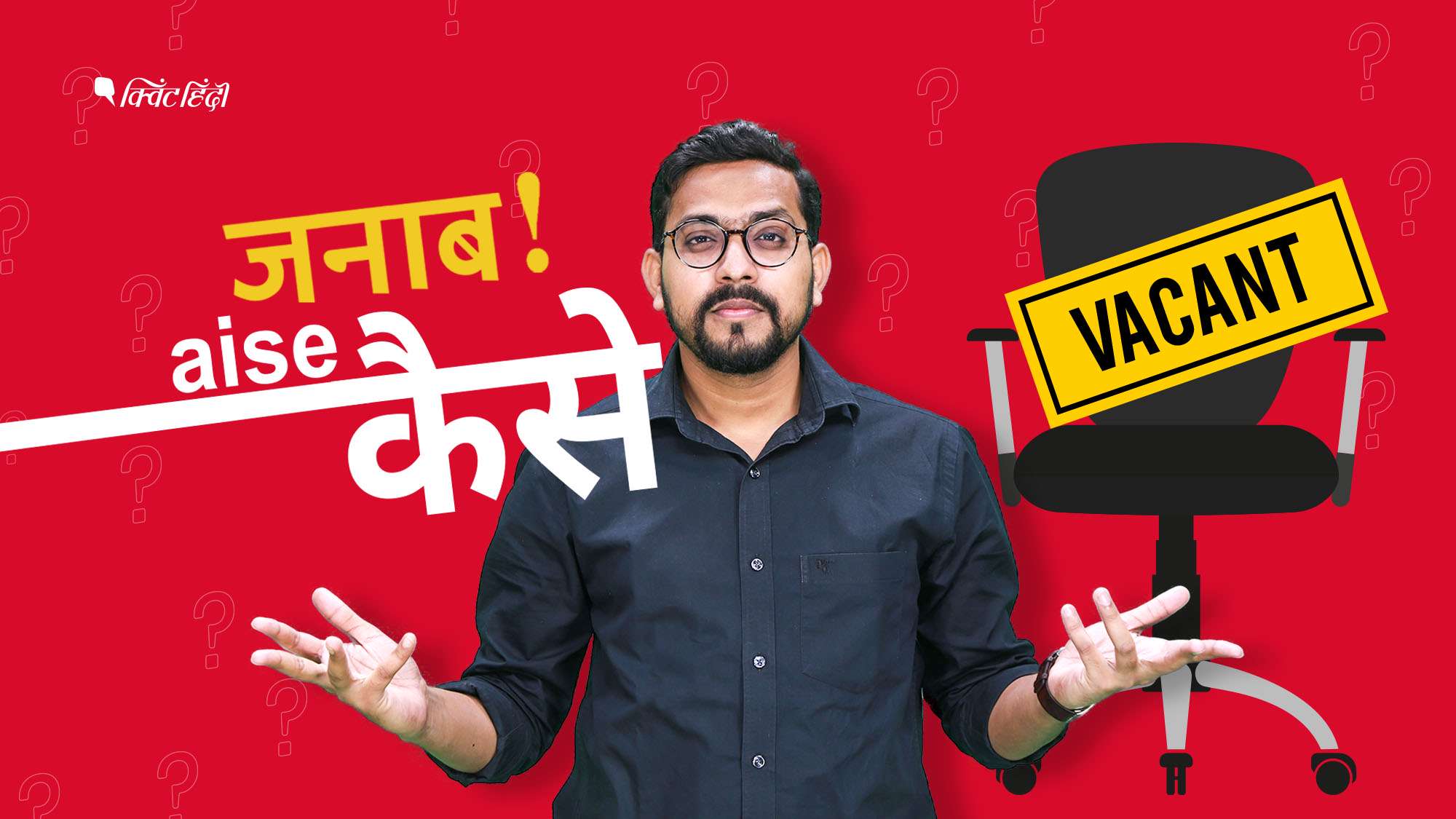 J&K Youth Promised Jobs, What About Unemployment in Other States?
11th September 2019 03:08 pm
The Quint

The dire state of government jobs is an open secret.
Video Editor: Vishal Kumar
Satyapal Malik, J&K GovernorI am here to tell you something very important. I request you to cover this. We have 50,000 vacancies in the govt sector. I hereby announce that we intend to fill these vacancies.
This is what Satyapal Malik, the governor of J&K announced.
Meanwhile, Union Home Minister Amit Shah assured a delegation of 5 village heads from Jammu and Kashmir, who had come down to Delhi, that at least five people will be given government jobs in every village in the valley.
This was a big headline. No media organisation missed covering it. Why would they miss it, anyway? Union Home Minister Amit Shah and J&K Governor Satyapal Malik have announced that the youth of Kashmir will get jobs. This news should reach every unemployed youth of the Valley.
This was the kind of announcement which made every youth from UP, MP or Bihar wonder, why no such announcement for us?
When the youth of Kashmir are expected to get opportunities in terms of jobs, the obvious question is why are the youth from the rest of the country investing their energy on TikTok and Facebook videos? They also deserve to get the opportunities. When the announcement of jobs in the Valley has made headlines, let us take a look at the state of the jobs sector in the country.
In the 2019 Lok Sabha polls, the Hindu-Muslim and India-Pakistan narratives overshadowed the unemployment issue.
Fresh Reports Confirm High Unemployment Rate Too
If we look at current figures, a fresh report by the Centre for Monitoring Indian Economy (CMIE) says that the rate of unemployment is the highest in 3 years. The report also states that people are desperately looking for jobs, but in vain.
That was the state of unemployment in the country. Let us now shift our focus to jobs. Where are the jobs? While the youth of Kashmir are being promised jobs, are the youth of other states getting jobs too?
Central Armed Police Forces (CAPF)
In Central Armed Police Forces (CAPF), more than 8% of the posts are lying vacant. Of the total 99,99,759 seats, 84,037 posts are yet to be filled. This was announced in Lok Sabha on behalf of the Home Ministry. Whether to protect borders or to maintain law and order to assist the state governments, the central forces CRPF, BSF, Sashastra Seema Bal(SSB) and Indo-Tibetan Border Police Force(ITBP) swing to action. Why are so many of these posts vacant then?
SSC Exams