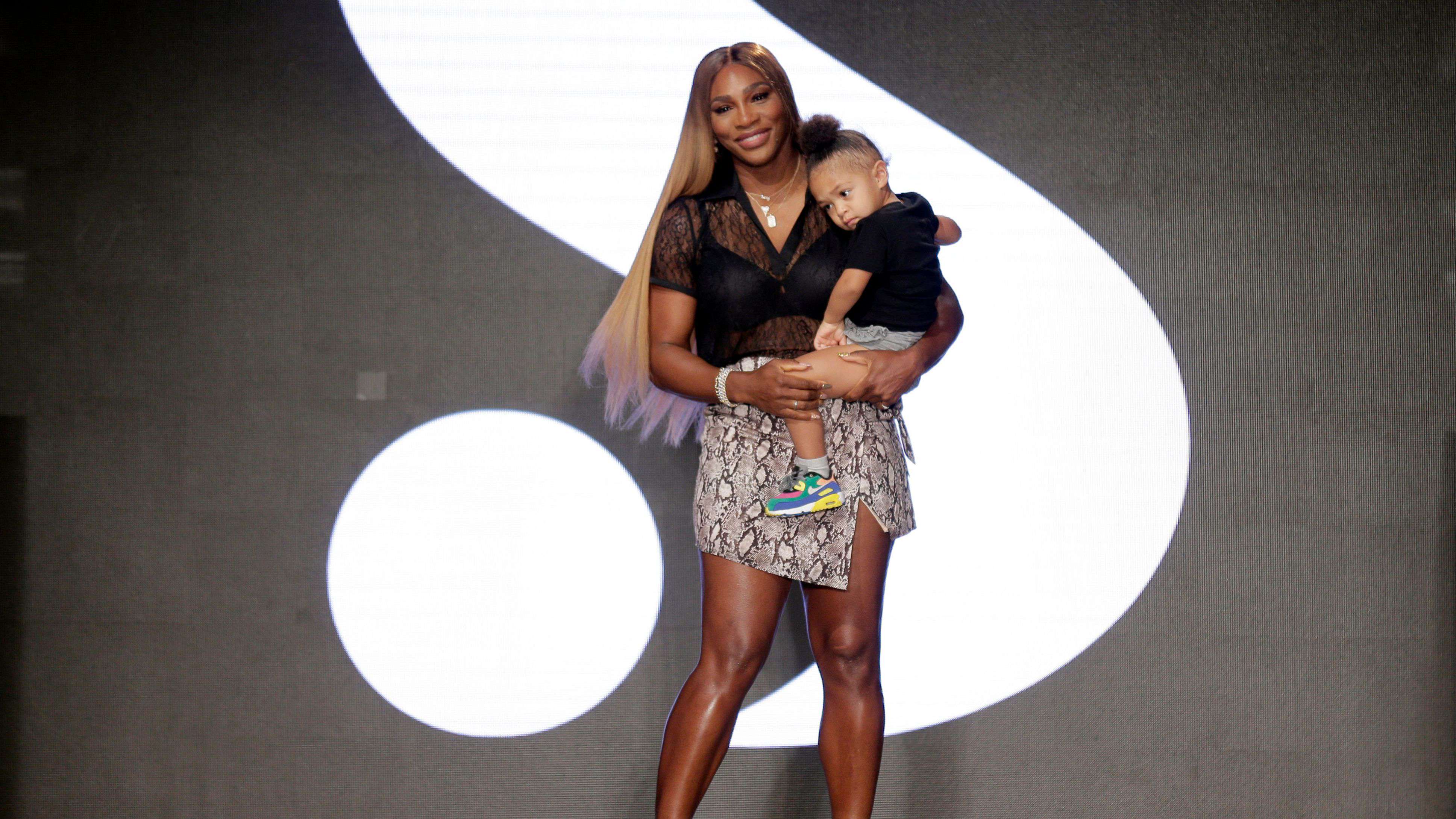 Tennis Court to Runway: Serena Williams Hits New York Fashion Week
11th September 2019 03:16 pm
The Quint

Serena Williams holds her daughter Alexis Olympia Ohanian Jr. after showing her clothing line during New York's Fashion Week in New York, Tuesday, Sept. 10, 2019.
Talk about a quick recovery. Only three days after her shocking loss in the U.S. Open final, Serena Williams went from the court to the runway to present the latest collection of her fashion label, S by Serena.
And she brought her baby daughter along for the ride: As she made her traditional post-show bow, wearing a snakeskin-style miniskirt that she designed, she was carrying little Olympia, 2, in her arms.
As befitting a tennis legend, Williams had some prominent fans in attendance, notably Kim Kardashian, TV host Gayle King, and Vogue editor Anna Wintour.