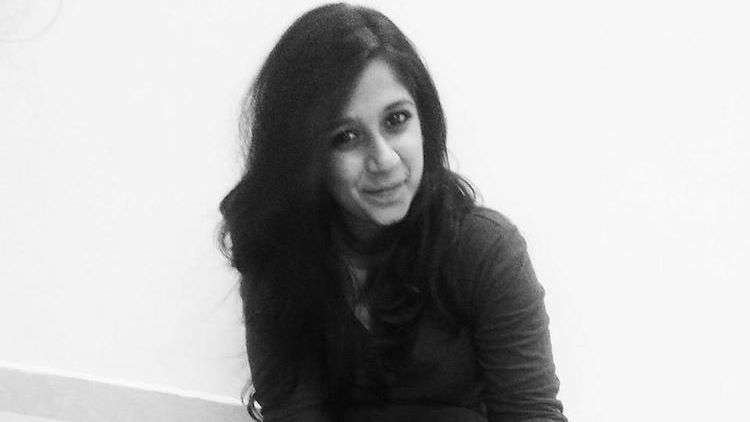 Subhasri's Father Moves Madras HC, Seeks Constitution of SIT
09th October 2019 07:03 pm
The Quint

Subhasri was the only child of her parents.
Subhasri's father, R Ravi, on Wednesday, 9 October, wrote a petition addressed to the Madras High Court stating that the foremost reason for his daughter's death is the 'negligent act of the government officials on duty'. Subhashri was killed when an illegal hoarding fell on her on 12 September.
He has sought the constitution of a Special Investigation Team (SIT) to probe his daughter's death.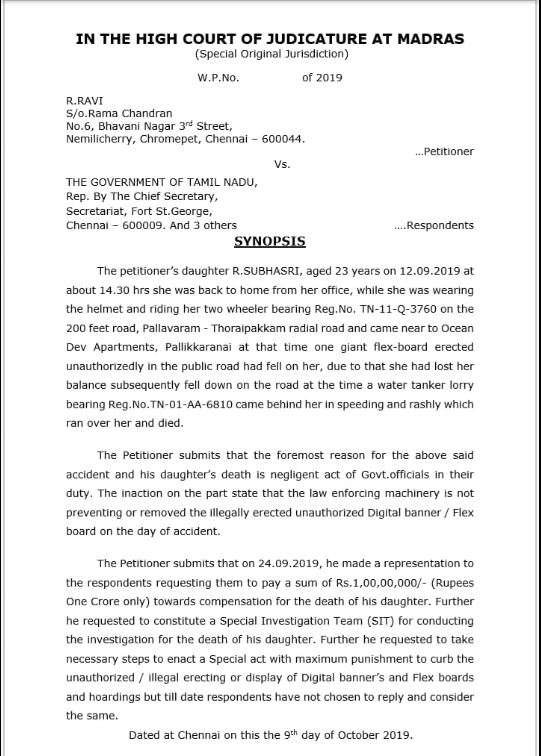 The petition filed by Subhasri's father on Wednesday.