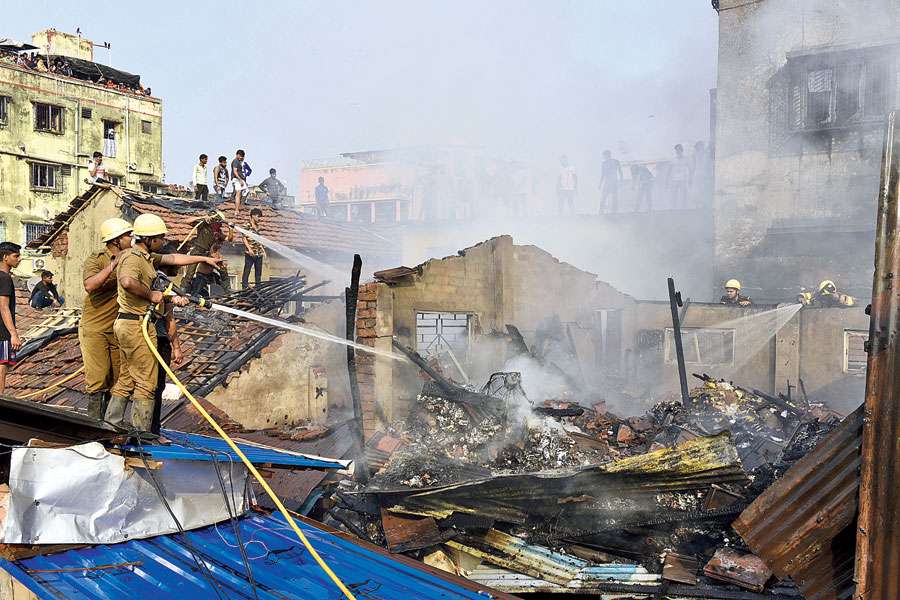 Fire in Rajabazar building
17th February 2020 01:15 am
The Telegraph

A woman and her four-year-old daughter were among some of the residents trapped in a five-storey building at Razabazar, where a fire broke out on Sunday.
All residents of Mariam Plaza were rescued. Ten fire tenders took around an hour to douse the flames.
The fire started in a printing press on the ground floor of the building around 1.30pm, a fire services officer said.
The first two floors of the building at the crossing of Narkeldanga Main Road and Acharya Prafulla Chandra Road, next to Rajabazar market, houses commercial establishments. The rest of the floors are residential.