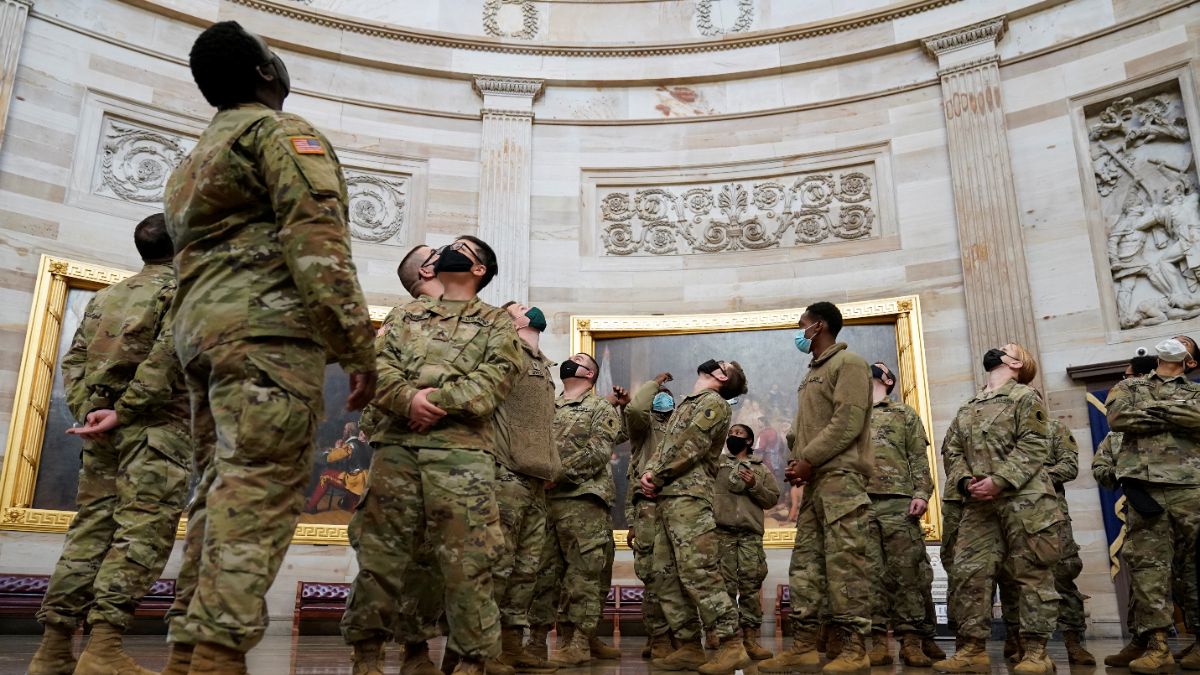 Swarming with National Guard, US Capitol turns into fortress as House debates Trump impeachment
13th January 2021 11:47 pm
India Today

Lawmakers walked among armed National Guard patrols in the halls of the US Capitol on Wednesday, as downtown Washington was fenced off and boarded up while Congress weighed a historic second impeachment of President Donald Trump.
The city at the heart of American democracy has been a shadow of itself during pandemic shutdowns, but now it is also under heavy guard after Trump supporters' deadly attack on the Congress building.
Dozens of National Guard members in body armor and camouflage could be seen asleep or resting on floors inside the Capitol, their black rifles leaning against the polished stone walls of the building's halls.