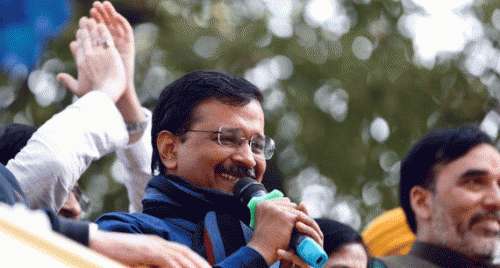 Aam Aadmi in focus at Kejriwal's oath ceremony
15th February 2020 12:47 pm
Suryaa

New Delhi, Feb 15 (IANS) At Arvind Kejriwal's swearing-in ceremony on Sunday, when he has invited Prime Minister Narendra Modi, seven Lok Sabha MPs from Delhi and eight newly elected BJP MLAs, his 'chief guest' will be none other than the "aam aadmi", the "junta" of the entire city that voted him to power for the third time.

Speaking to IANS, Delhi chief of the Aam Aadmi Party Gopal Rai said that invite has been sent to all the people of Delhi, including the elected representatives.

Kejriwal will take oath as the Delhi Chief Minister for the third time along with his cabinet at Ramlila Maidan at 10 a.m.