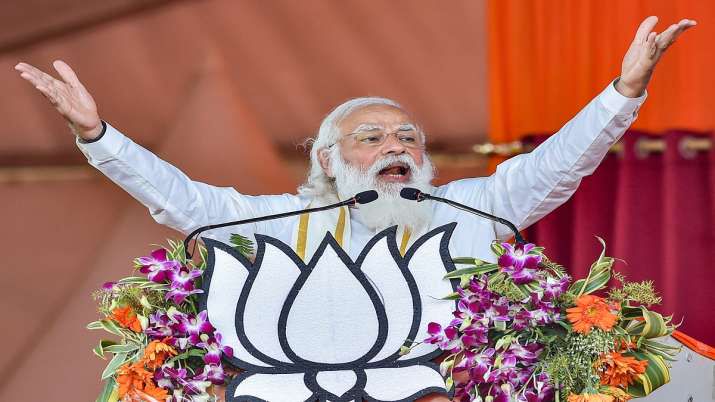 'Thank You, Gujarat', tweets PM Modi as BJP sweeps municipal corporation elections | Top points
23rd February 2021 08:08 pm
India TV

Image Source : PTI
File photo: Prime Minister Narendra Modi addresses a public meeting ahead of the state assembly election, in Hooghly district.
Prime Minister Narendra Modi on Friday thanked Gujarat after BJP registered a massive victory in the municipal corporation election. Taking to Twitter, PM Modi said results clearly show unwavering faith people have towards politics of development and good governance.
"Today's win across Gujarat is very special. For a party that is serving in a state for over two decades to record such a phenomenal win is noteworthy. It is heartening to see widespread support from all sections of society, particularly the youth of Gujarat towards BJP. I would like to appreciate the efforts of each and every Karyakarta of @BJP4Gujarat, who reached out to people and elaborated on our Party's vision for the state.