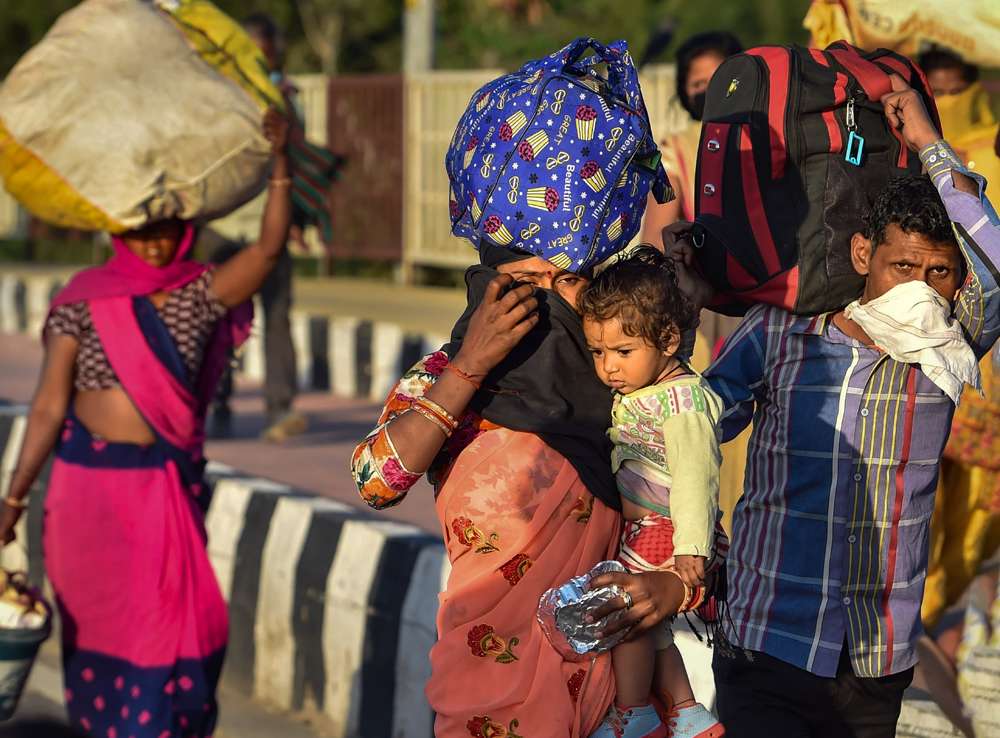 Yogi sends buses, Arvind earns blame
30th March 2020 02:18 am
The Telegraph

Delhi's ruling Aam Aadmi Party is battling a BJP social media offensive blaming it for the exodus of migrant workers, all because it tried to help labourers set on leaving catch Yogi Adityanath's buses.
The Uttar Pradesh chief minister had on Saturday morning tweeted his government was arranging 1,000 buses to ferry workers home from Ghaziabad and Noida near Delhi.
On Friday, AAP ministers put out videos of them trying to persuade workers not to leave and go to the shelter homes. The Arvind Kejriwal government in Delhi is arranging early rations for over 72 lakh people and serving free meals to 4 lakh every day.