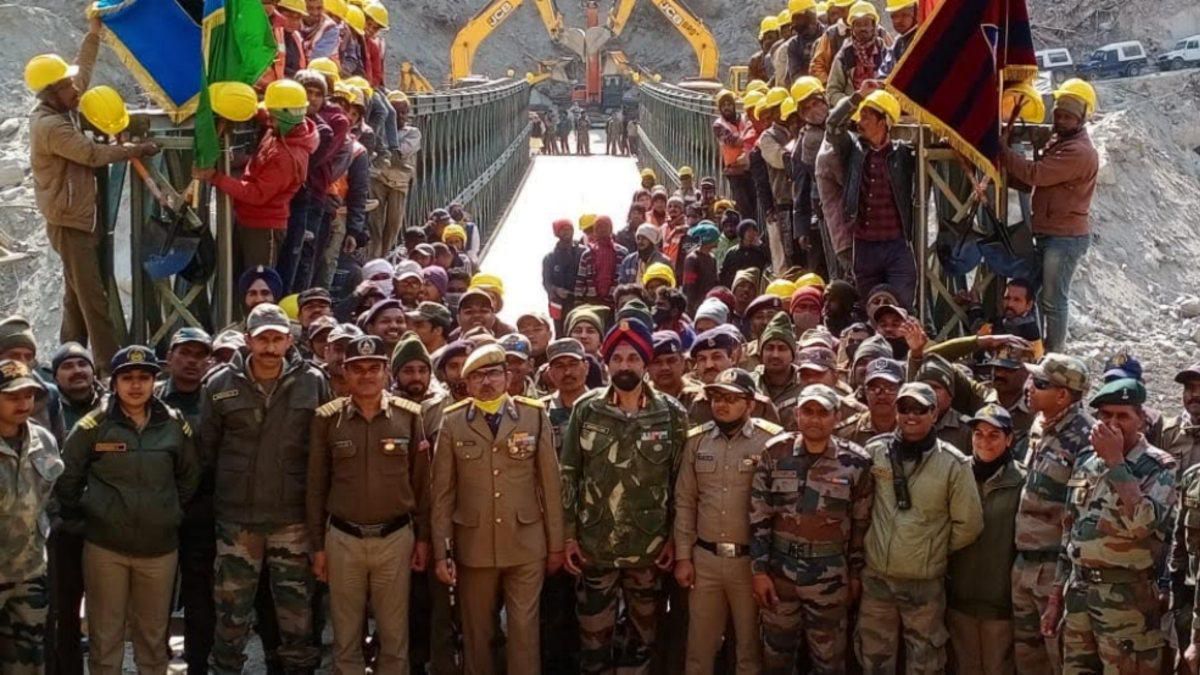 Chamoli flash floods: BRO builds bridge to restore connectivity to 13 Uttarakhand villages
05th March 2021 09:52 pm
India Today

The Border Roads Organisation (BRO) has constructed a 200-foot bridge on Joshimat-Malari road across the Rishiganga river and restored connectivity to 13 border villages in Uttarakhand's Chamoli district affected by last month's flash floods.
On February 7, a glacial lake outburst flood (GLOF) in the Rishiganga river had washed away a 90-metre bridge near Reini village on Joshimat-Malari road located downstream of the Rishi Ganga Hydel project and approximately two km upstream of the Tapovan Hydel project. It was the only link to the Niti border.
The washing away of the bridge had stranded more than 13 border villages in Chamoli.