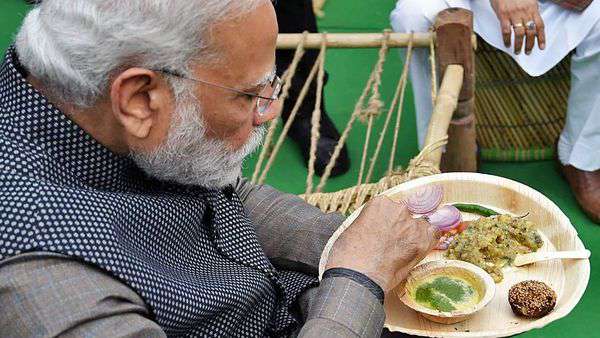 PM Modi makes surprise visit to 'Hunar Haat' at Rajpath; relishes 'litti-chokha'
19th February 2020 08:50 pm
Livemint

NEW DELHI : Prime Minister Narendra Modi on Wednesday made a surprise visit to 'Hunar Haat' at Rajpath where he interacted with artisans and relished 'litti-chokha' and 'kulhad' tea.
Soon after chairing a meeting of the Union Cabinet, Modi reached Rajpath where 'Hunar Haat' is being organised by the Ministry of Minority Affairs.
Officials of the ministry were surprised when they came to know about the prime minister's visit, sources in the government said.
Modi, who was there for over 50 minutes, ate 'litti-chokha', a dough ball made of whole wheat flour and stuffed with 'sattu', and paid ₹ 120 for it.