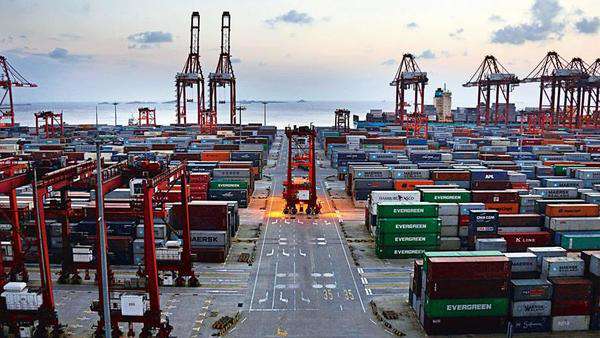 Opinion | The great growth story of China awaits a modern-age epilogue
14th August 2019 12:44 am
Livemint

Most mental models about the Chinese economy are quite understandably based on the spectacular transformation of that country over the past four decades, from a miserably poor country to a powerhouse that could challenge American dominance of the global system. It is a record with no parallel in history.
The development model was something like this. China recorded high rates of economic growth, saved nearly half its national income, relentlessly focused on capital accumulation, powered an export engine to overcome a limited domestic market, welcomed foreign direct investment, plugged into global supply chains and kept its public finances more or less in order.
It also gamed the multilateral trading system to capture markets as well as absorb new technology that would raise productivity, which means that the grand American gamble in the 1990s to get China into the international economic system so that it would eventually become a liberal capitalist economy has failed. The ongoing trade war is a belated recognition that the gambit has not worked.
China was a free trader in theory, but mercantilist in practice. The journey was obviously not without bumps in the road-including episodes of inflation and financial fragility. The overall record is of staggering success, which even its worst critics cannot deny. However, there are now growing signs that the China of the immediate future will not resemble the China of the immediate past.
A new report by the International Monetary Fund (IMF) on the Chinese economy was released last week. It makes for interesting reading. Much of the analytical focus of the report is obviously on the current challenges faced by the second largest economy in the world. The view ahead is also important. Here are four big transitions that Indian policy makers should focus on.
First, it is well known that China is in the midst of a secular slowdown. The days of sustained double-digit growth are over. The IMF says that the Chinese economy will be expanding at 5.5% by 2024. A forthcoming working paper by M. Zhu, L. Zhang and D. Peng estimates that Chinese economic growth will slow to 4% by 2030. Some private sector economists say that China could end up growing at half that rate if the strategic squeeze being applied by the US right now is successful.
Second, the drivers of Chinese economic growth are rapidly changing. Domestic consumption is becoming more important in the growth mix while domestic investment is losing ground. The external trade story is likely to change dramatically, with China slipping into a minor current account deficit by 2024. In other words, the excess of domestic savings over domestic investment will disappear. China will continue to have a trade surplus in industrial goods, but that will be cancelled by a growing trade deficit in services.