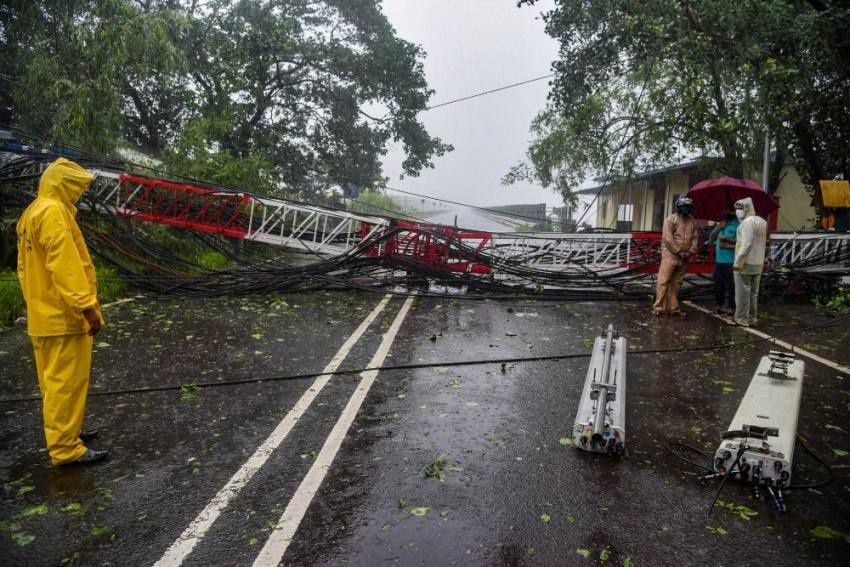 Heavy Rains, Strong Winds Batter Mumbai; People Asked To Stay Indoors
05th August 2020 10:30 pm
Outlook

Incessant heavy rains and strong winds battered Mumbai and adjoining areas on Wednesday, disrupting traffic and damaging the signage atop the iconic Bombay Stock Exchange building.
Gusty winds led to claddings flying off at the Jaslok Hospital in south Mumbai, while heavy rains prompted water-logging at the state government-run J J Hospital where doctors were seen wading through ankle-deep water.
The signage atop the stock exchange almost toppled, leading to an observer remarking that the "BSE" had crashed.
In Navi Mumbai, the canopy of the roofing of D Y Patil Stadium was uprooted by heavy winds, while three high capacity cranes at the Jawaharlal Nehru Port Trust (JNPT) in adjoining Raigad district collapsed in the afternoon, an official said.