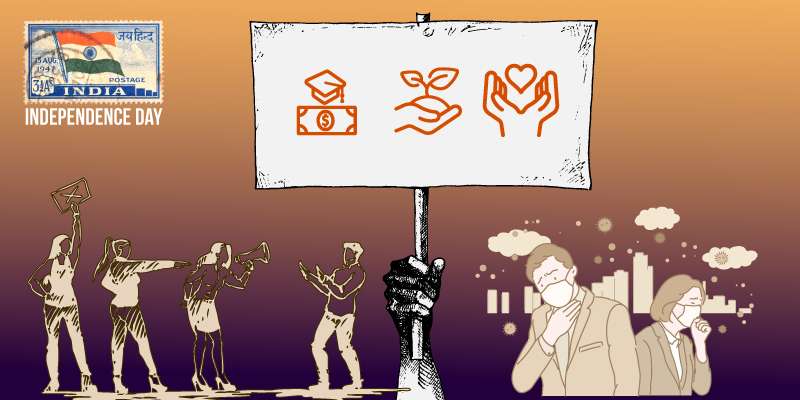 This Independence Day, a look at how the govt and enterprises are working towards gaining freedom from social ills
15th August 2019 07:06 am
Your Story

The essence of words like 'freedom' and 'independence' can be tricky and largely subjective. India gained independence from the British colonial rule a good 72 years back and went on to build a strong and democratic country thereon.
Albeit the great victory after over 90 years of struggle, today, India still has to contend with a few challenges from the bottom all the way to the top. When addressed collectively as a society, the resulting scenario can give the citizens both happiness and a better quality of life.
Low agricultural productivity, lack of healthcare facilities, inaccessibility to good education, environmental degradation, and compromised women safety are some of the issues that have been coming in the way of people's liberation.