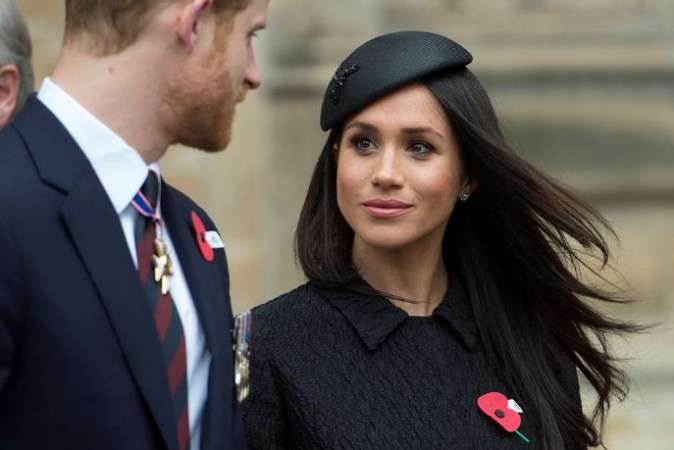 Meghan Markle gearing up to make THIS shocking move; Royal Family powerless to stop her?
23rd September 2019 05:25 am
IBTimes

Meghan Markle may have finally had enough of the UK. The Duchess of Sussex may very well leave the country and move to the United States and there's not much that can be done about it.
Reportedly, Meghan Markle and Prince Harry's bid to protect baby Archie from the public eye has prompted speculation they could leave Britain for good. There is "nothing to stop them" from resigning from royal life altogether, a royal commentator has claimed.
Meghan Markle and Prince Harry have faced a lot of criticism recently and a whole bunch of PR debacles.
The couple Sussex may very well take a sabbatical of sorts from Royal life and move to the States, and lie low for a while.
Meghan Markle may very well leverage that sabbatical into a permanent move to the States.
Meghan and Harry have faced fierce scrutiny in recent months following a string of perceived PR blunders. The Duke and Duchess of Sussex reportedly faced backlash when they kept Archie Harrison's royal christening private and to keep his godparents a secret prompted backlash after it was revealed they had spent £2.4million of public money doing up their Frogmore Cottage home.