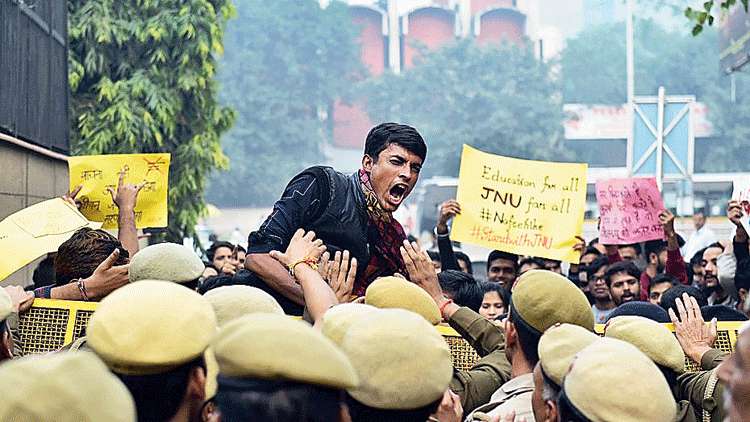 Relief for JNU students
25th January 2020 03:15 am
The Telegraph

Delhi High Court on Friday ordered the JNU administration to allow students to register for the current semester by paying their hostel fees at the old rates, handing the students' union a shot in the arm.
The students have been on strike for three months after changes, which included a fee hike, were made to the hostel manual. The strike has continued despite concessions to an undefined category of "below poverty line" students, the temporary withdrawal of a new category of fees, and a mob attack on the strikers and teachers earlier this month.
Friday's court directive came on a plea from students' union office-bearers against the changes.