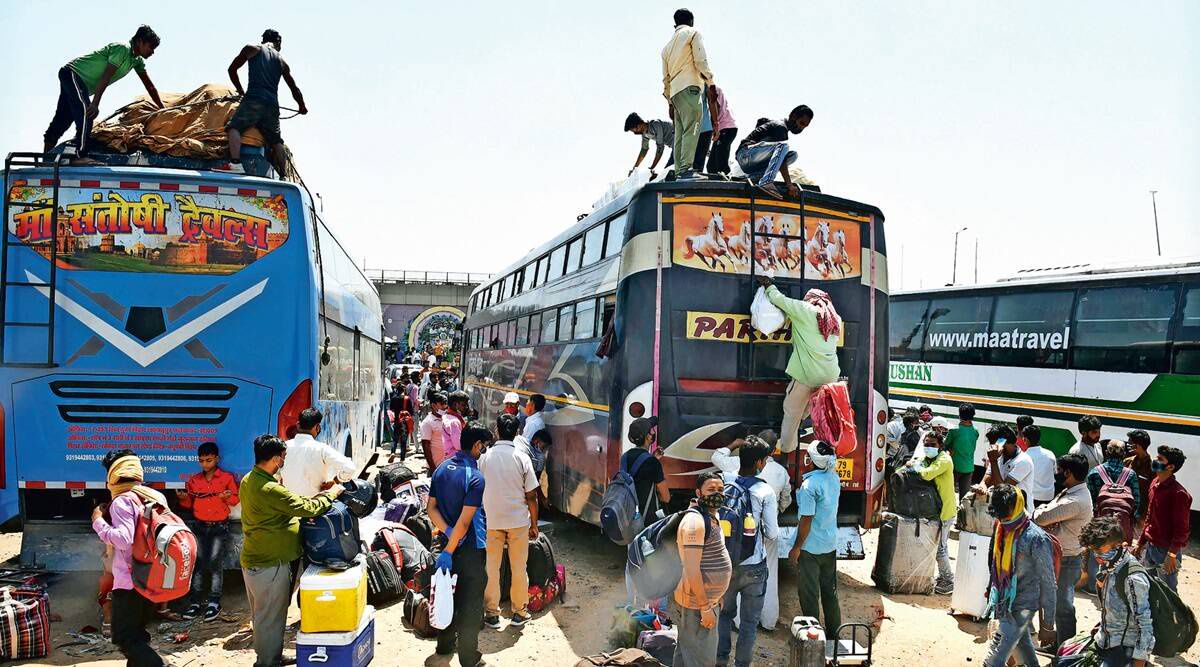 Alarming rise in cases, infection rate faster than recoveries: Govt
18th April 2021 04:16 am
The Indian Express

Underlining the 'alarming rise in daily number of active cases which currently stand at 16,79,000' and 'a sharp growth of 10.2% in the number of deaths', Union Health Minister Harsh Vardhan Saturday said 'the widening gap between daily new cases and daily new recoveries reflects that the infection is spreading at a much faster rate than recoveries with consistently growing active cases'.
At a meeting to review the availability of oxygen, ventilators, manpower, medicines and hospital beds in 11 states/UT reporting a surge in Covid-19 cases, Harsh Vardhan said: 'India is currently reporting the sharpest growth rate of 7.6% in new Covid cases, which is 1.3 times higher than case growth rate of 5.5% reported in June 2020.'
He said the Centre is rushing 6,303 additional ventilators to six states of concern: 1121 ventilators to Maharashtra, 1700 to Uttar Pradesh, 1500 to Jharkhand, 1600 to Gujarat, 152 to Madhya Pradesh, and 230 to Chhattisgarh.
Later, Prime Minister Narendra Modi, who chaired a meeting to review the levels of preparedness, was informed by officials that one lakh oxygen cylinders are being procured and will be 'supplied to states soon'.