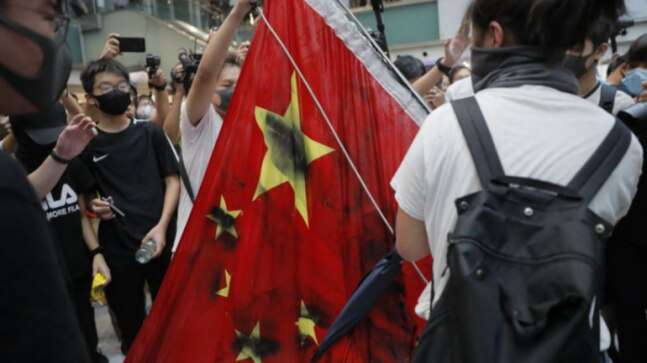 Hong Kong protesters trample Chinese flag, set street fires
23rd September 2019 05:08 am
India Today

Protesters in Hong Kong trampled a Chinese flag, vandalized two subway stations and set at least two street fires on Sunday, as pro-democracy demonstrations took a violent turn once again.
The day's action began peacefully, as protesters filled a shopping mall and, in a new twist, folded paper "origami" cranes that they tied onto a large rigging they assembled in the mall in the outlying Shatin district.
Some put a Chinese flag on the floor and took turns running over it, before defacing it and putting it in a dumpster outside, which they then pushed into a nearby river.