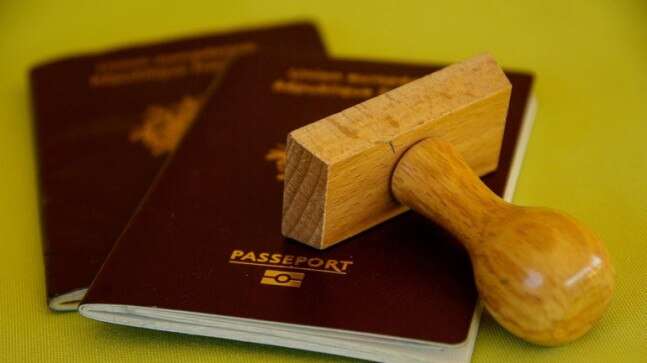 List of documents required for a fresh passport
09th October 2019 05:26 pm
India Today

To drive a car you need a driving license. Similarly to fly for other countries except for Nepal you need a passport. Yes, you can say that a passport is a flying license because it allows you to travel in various foreign countries under the country's protection. So, before you apply for a passport here is a list of documents that are required to be submitted in order to avail a fresh passport.
Documents required for a fresh passport
Photo passbook of running bank account in any public sector bank, private sector bank and regional rural banks
A voter ID card
Aadhaar card
Electricity bill
Rent agreement
Driving license
PAN card
Landline or postpaid mobile bill
Proof of gas connection
Spouse's passport copy (First and last page of the passport that includes the details of the family and mentions applicants name as the spouse of the passport holder)
Certificate from employer of reputed companies on letterhead.
Income Tax assessment order
School leaving certificate
Birth certificate issued by the Municipal Corporation
Policy Bond issued by the Public Life Insurance Corporations/Companies having the DOB of the holder of the insurance policy
Documents required for minors fresh passport
Parents original and self-attested copies of the passport should be carried
Proof of current address in the parent's name
Birth certificate
Aadhaar card or e-Aadhaar
PAN Card
School leaving certificate/ Secondary school leaving certificate
School or university 10th standard mark's card
Documents required for re-issue of passport
All the documents are mandatory:
Self-attested photocopy of:
The first two and last two pages
ECR/Non-ECR page
Page of validity extension (if any)
Page of observation (if any) made by Passport Issuing Authority
No Objection Certificate (NOC)/Prior Intimation Letter (PI)
Note: Original documents must also be produced at the counter, which will be returned after verification.