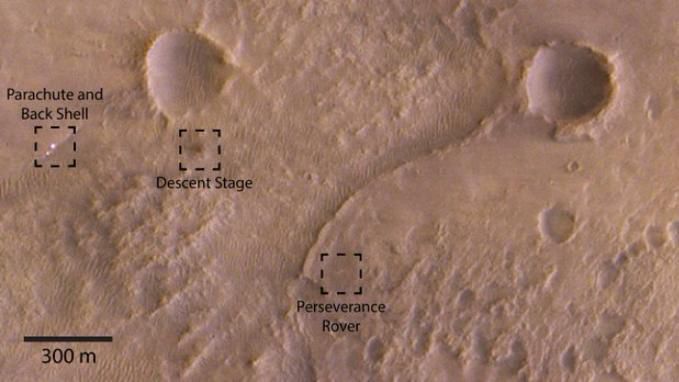 Nasa's Mars rover Perseverance snapped in its 'new home' | See picture
02nd March 2021 12:43 pm
India Today

National Aeronautics and Space Administration's (Nasa)Perseverance rover has successfully settled in its "new home" on Mars. The rover, which landed on the red planet's surface on February 19, send back some stunning images of the Martian surface soon after making the historic landing.
But what does Perseverance look like on Mars? The European Space Agency (ESA) released a vantage view of the Mars rover as it comfortably stationed itself on the Mars' surface.
The Trace Gas Orbiter (TGO), which is part of the ESA-Roscosmos ExoMars program, took to Twitter on February 25 to share images of Perseverance.
The TGO caught sight of Perseverance in the Jezero crater of Mars "from its vantage point, high above the Martian skies". It also captured images showing the rover and other elements of its landing vehicle.