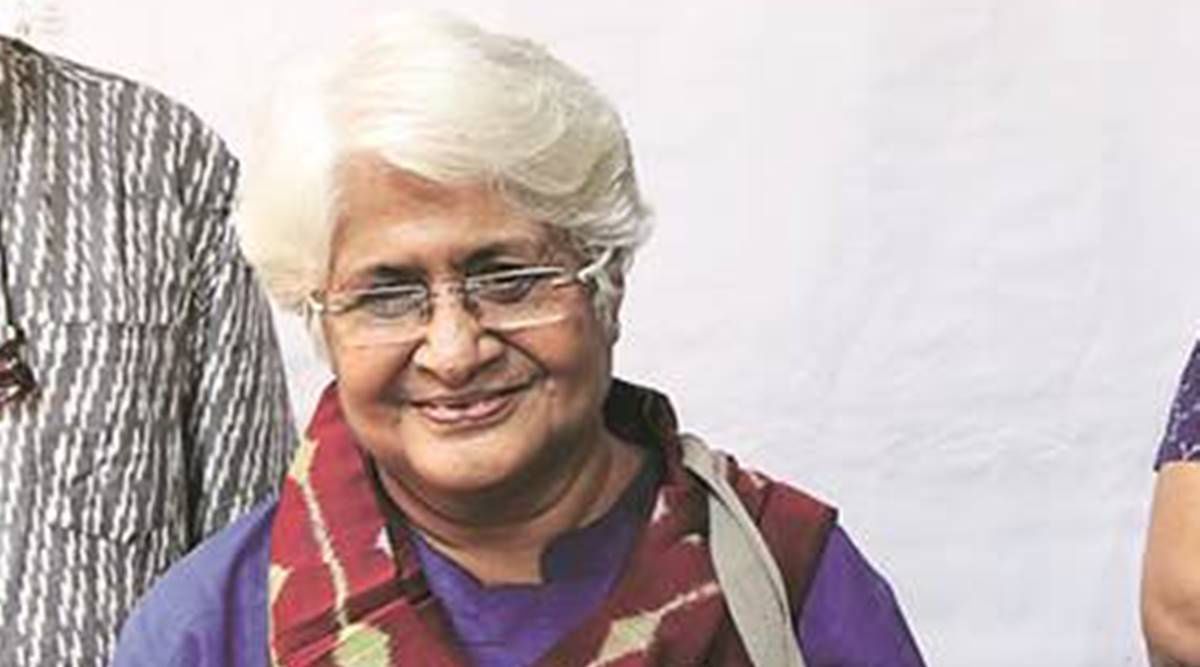 Sumitra Bhave, National Award-winning filmmaker, dies aged 78
19th April 2021 10:12 pm
The Indian Express

Multiple National Award-winning filmmaker Sumitra Bhave passed away on Monday morning after a brief illness following a lung infection at Pune's Sahyadri Hospital. She was 78.
Bhave leaves behind a legacy of films that she made with her long-time collaborator Sunil Sukthankar, ranging from Dahavi Fa, in which a young school teacher draws out the potential of students relegated to the backbenches and low grades, to Kaasav and Astu that focus on mental health.
Dr Shailendra Date, consultant physician at Pune's Sahyadri Hospitals, said that Bhave was admitted on April 6 and was suffering from interstitial lung disease, which was diagnosed in March this year. She had tested negative for Covid-19. She breathed her last on Monday morning due to respiratory failure and extensive lung fibrosis .