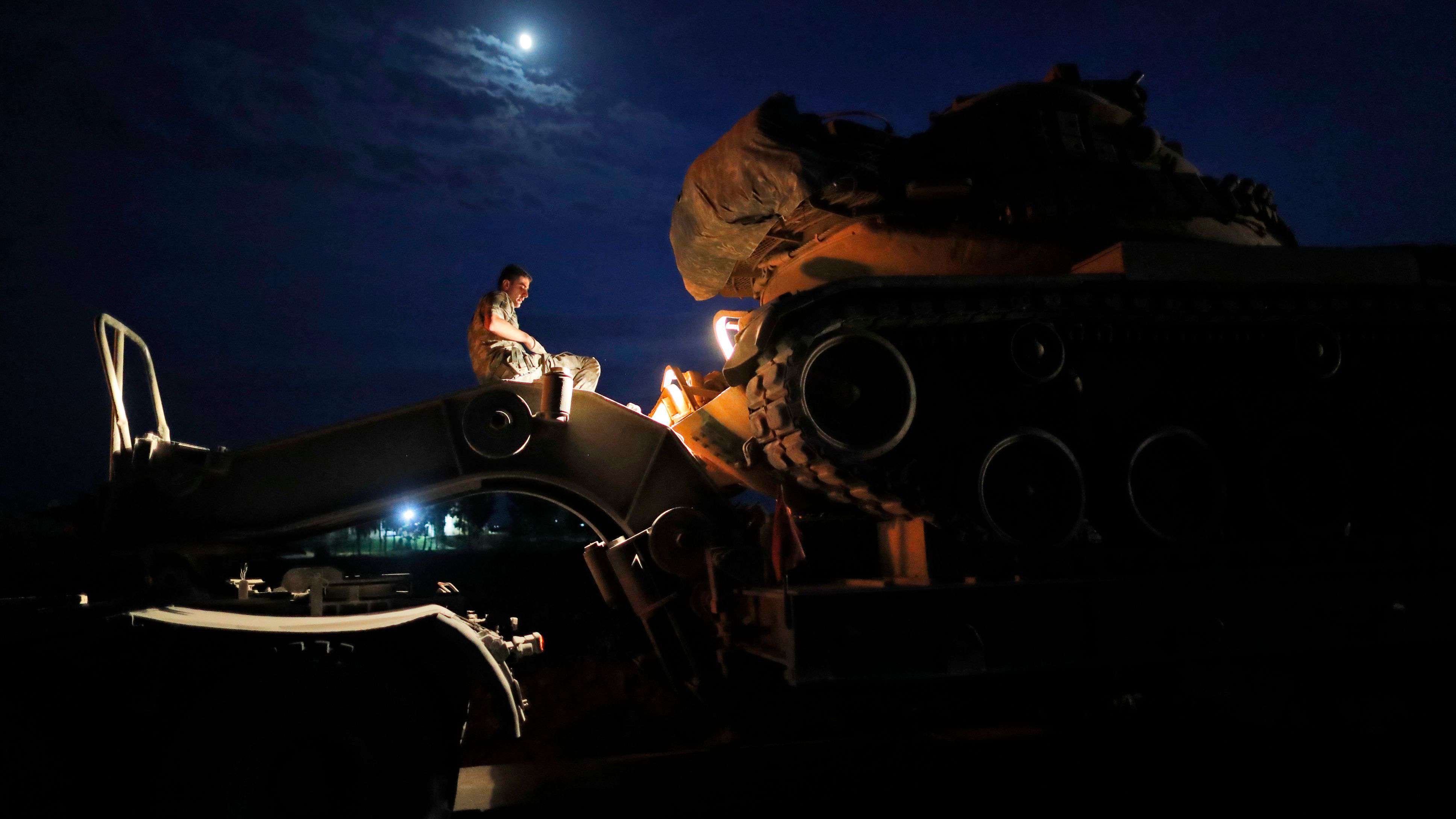 Turkey Begins Military Offensive Against Kurdish Fighters in Syria
09th October 2019 08:10 pm
The Quint

A Turkish army officer prepares to upload a tank from a truck to its new position on the Turkish side of the border between Turkey and Syria, in Sanliurfa province, southeastern Turkey.
The Turkish operation against Kurdish militants in northern Syria has begun, President Recep Tayyip Erdogan wrote on Twitter on Wednesday, 9 October. An explosion had been heard in northeast Syria near the Turkish border, AFP reported.
"The Turkish Armed Forces, together with the Syrian National Army (rebel groups backed by Ankara), just launched #OperationPeaceSpring," Erdogan wrote on Twitter in English.
#OperationPeaceSpring will neutralize terror threats against Turkey and lead to the establishment of a safe zone, facilitating the return of Syrian refugees to their homes.

We will preserve Syria's territorial integrity and liberate local communities from terrorists.
TV reports in Turkey said its warplanes had bombed Syrian Kurdish positions across the border. Turkish airstrikes hit the town of Ras al-Ayn on the Syrian side of the border, activists in Syria said, according to Associated Press.
Turkey to Begin Syria Offensive 'Shortly', US Sends Mixed Signals