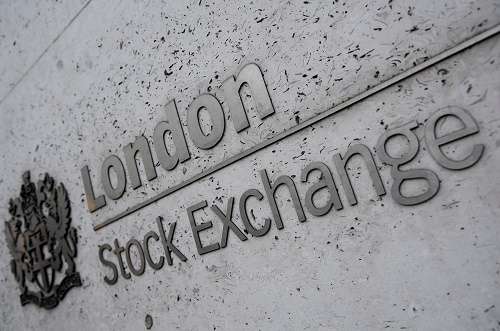 Stocks grind higher as investors cling to trade truce hopes
09th October 2019 05:16 pm
Investment Guru India

By Tommy Wilkes
LONDON- Stocks gained on Wednesday as investors clung to hopes that the United States and China could yet agree some sort of trade deal, while the prospect of a last-minute Brexit agreement between the European Union and Britain seemed as remote as ever.
Markets have begun October in a nervous mood, and this week has seen investors dump stocks on concern the U.S.-China conflict over trade and foreign policy is nowhere near a resolution and is increasingly damaging the global economy.
With a little more than three weeks until Britain is scheduled to leave the EU, both sides launched into a blame game over the lack of agreement on the terms of their divorce, giving investors more to worry about.
But European shares managed to find a floor, with the pan-regional Euro STOXX extending gains after a media report said China was open to a partial trade deal with the U.S. despite the recent blacklisting of Chinese technology firms.
Germany's DAX strengthened 0.96%, France's CAC 40 0.77% and Britain's FTSE 100 0.6%. U.S. stock futures rose 0.87%, recovering some of the benchmark S&P 500's drop on Tuesday.
"The market is reacting to news China may be open to a partial deal with the U.S. and it seems they want to avoid the increase in tariffs which will happen on Oct. 15," said Justin Onuekwusi, fund manager at Legal and General Investment Management.
"But a broad agreement doesn't seem to be on the cards given the relationship between the U.S. and China seems to have deteriorated in recent weeks. It looks like the trade talks in coming days might be a bit of a waste of time."
Washington and Beijing are engaged in a year-long row that has expanded beyond trade policy, suggesting even more damage to a global economy that is already showing signs of slowing.
Hopes that the two sides could reach a truce this week faded after President Donald Trump's administration introduced visa restrictions on Chinese officials and added more Chinese companies to a U.S. trade blacklist.
A U.S. official said high-level trade talks would still take place on Thursday and Friday as planned, but Trump has said tariffs on Chinese imports will rise on Oct. 15 if no progress is made in the negotiations.
Oil prices snapped their losing streak and rebounded as traders bet any easing of the U.S.-China tensions would benefit global oil demand.
The U.S. Treasury yield curve steepened after U.S. Federal Reserve Chair Jerome Powell signalled further interest rate cuts and the resumption of bond purchases following a recent spike in money-market rates.
BREXIT TALKS