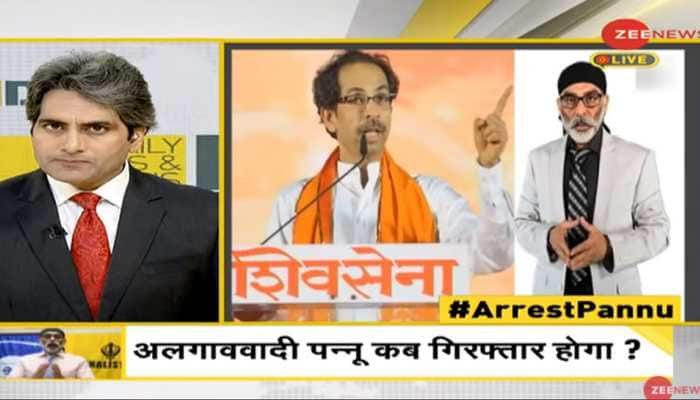 DNA Exclusive: 'Tukde Tukde' gang aims to destroy India's constitutional structure but separatism has no place in democracy
24th February 2021 12:31 am
Zee News

In DNA on Tuesday, Zee News Editor-in-Chief Sudhir Chaudhary analyses the expansionist idea of ??the 'Tukde Tukde' gang, whose purpose is to destroy the constitutional structure of India, and this gang has also started talking about breaking up West Bengal and Maharashtra with Khalistan. In simple words, the goals of this gang are now taking a new form of expansionism and it has started sprouting ideas of separatism on the soil of West Bengal and Maharashtra as well.
Sikhs For Justice asks Mamata, Uddhav to declare independence of their states from India
There is a continuous demand for a separate nation--Khalistan for Sikhs under the guise of farmers movement, but now a Khalistani organization named Sikhs For Justice has started work on its new plan for West Bengal and Maharashtra. This organization operates from the US and the name of the person running it is Gurpatwant Singh Pannu, an accused of fostering the demand for Khalistan in India by taking funding from Pakistan.