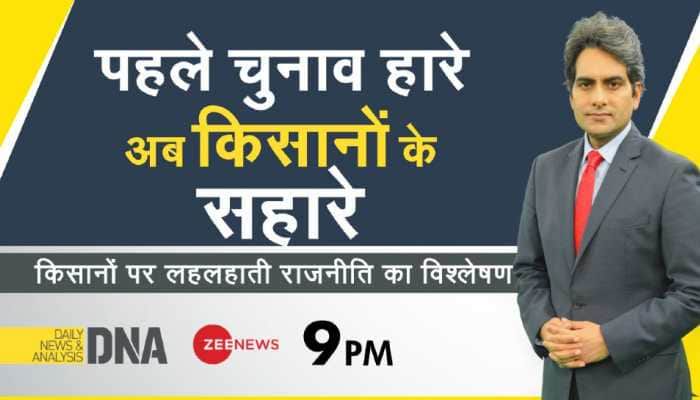 DNA Exclusive: Reality of wannabe politicians posing as farmers to play fake 'sansad'
23rd July 2021 12:03 am
Zee News

New Delhi: Two kilometers away from India's Parliament, a fake Parliament of farmers was created today in which some fake MPs participated. The two persons leading the campaign – Rakesh Tikait and Yogendra Yadav – who are harbouring an ambition of going into the real parliament for a long time, used innocent farmers to achieve their dreams.
Zee News Editor-in-Chief Sudhir Chaudhary on Thursday (July 22) exposed the reality of the politicians who are misleading farmers in order to satisfy their own personal ambitions.
The people of Delhi are very scared of this fake Parliament.