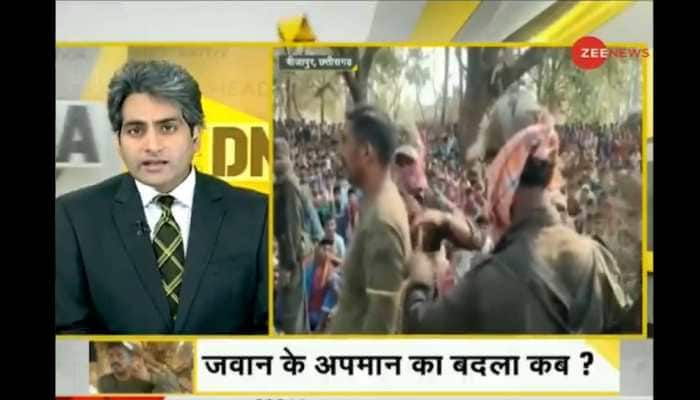 DNA Exclusive: Insult to CoBRA Commando Rakeshwar Singh by Naxals before the nation must be avenged
08th April 2021 11:45 pm
Zee News

New Delhi: CoBRA jawan Rakeshwar Singh Manhas who was abducted by Naxals in Bijapur ambush on April 3 was released on Thursday (April 8). However, the manner in which he was treated has left the nation fuming.
After spending five days in captivity when Rakeshwar Singh was finally freed, he was humiliated by the Naxals who tied him with ropes and paraded in a village in Bijapur.
Zee News Editor-in-Chief Sudhir Chaudhary on Thursday (April 8) strongly condemned the insult meted out to the brave soldier and demanded stern action against the Naxals.
The tribal leaders and media were informed before Singh was released.