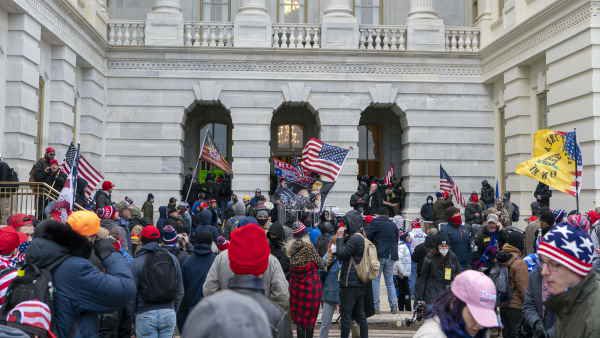 Armed Guards, Fences: Capitol under heavy security amid Trump impeachment
14th January 2021 12:52 am
Oneindia

Washington, Jan 13: The Pentagon is deploying 20,000 National Guards with lethal weapons here, a week ahead of the inauguration, to prevent any violence as experienced on January 6, with intelligence agencies receiving information about move to create violence and chaos across the country.
As many as 15,000 have already been deployed in and around the Capitol Hill and another 5,000 would be added around the January 20 inauguration of President-elect Joe Biden. This is now twice the number of American troops in Afghanistan and Iraq combined.
As US House of Representatives started the impeachment proceedings against Trump, security was tightened in and around the Capitol Hill.