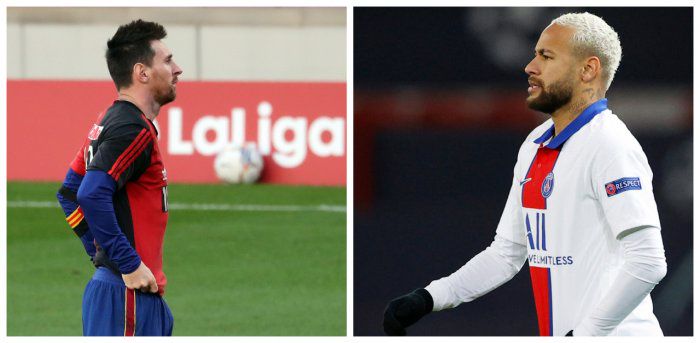 'Next year we have to do it': Neymar keen for Messi reunion
03rd December 2020 09:47 am
Deccan Herald

AFP,
Neymar dropped a bombshell on Wednesday as he followed up scoring twice for Paris Saint-Germain in their 3-1 Champions League win over Manchester United by revealing his desire to reunite with Lionel Messi next season.
The Brazilian enjoyed four successful seasons alongside the six-time Ballon d'Or winner at Barcelona before making a world record 222 million euro ($264m) move to the French capital in 2017.
"It's what I most want, to enjoy being with him on the field again," Neymar, whose contract at PSG runs until 2022, told ESPN.
"I want to play with him for sure, next year we have to do it."
Barca have had to agree salary cuts worth 122 million euros in players' salaries this season to help offset the financial hole left by the coronavirus pandemic and are highly unlikely to be in a position to bring Neymar back next year.