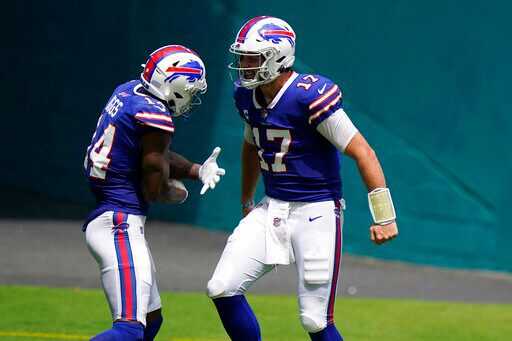 Diggs Focuses On Giving And Receiving In 1st Year With Bills
24th September 2020 05:03 am
News18

ORCHARD PARK, N.Y.: Stefon Diggs is more interested in giving than receiving.
Putting aside the AFC-leading numbers the Bills receiver has generated two weeks into his first season in Buffalo, Diggs shifted the focus by instead paying a compliment to quarterback Josh Allen.
If theres anything I can say, I give all the credit to Josh and his consistency, Diggs said Wednesday.
His effort in practice, his effort in the games, as far as doing all the right things … for us to get on the same page and kind of just grow as one, he added. And its not just me, but with all the receivers.