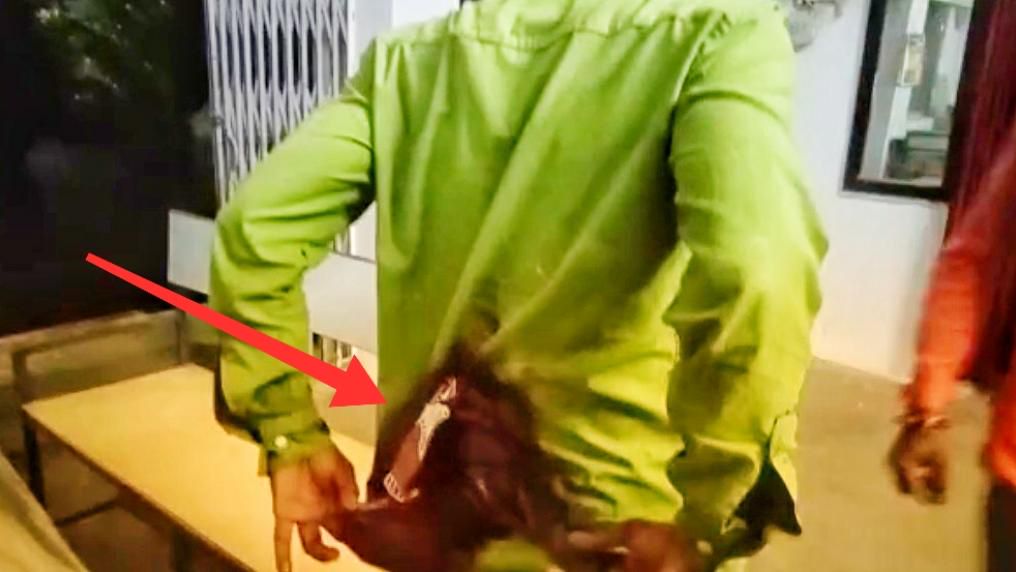 MP: Stabbing victim made to stand inside police station with knife in his back
18th October 2020 02:52 am
India Today

Madhya Pradesh Police have come under fire after visuals of a man standing inside a police station with a knife in his back went into wide circulation on social media. The visibly injured man can be seen standing inside the police station as officers took time to complete the legal formalities.
This incident has come to light from Jabalpur where a man reached the Garha police station in an injured state. With a knife in his back, the man had lost a lot of blood when he arrived at the Garha police station.
Instead of rushing him to the nearest hospital, the police seemed busy in completing the legal formalities even as the man stood there with a knife in his back.