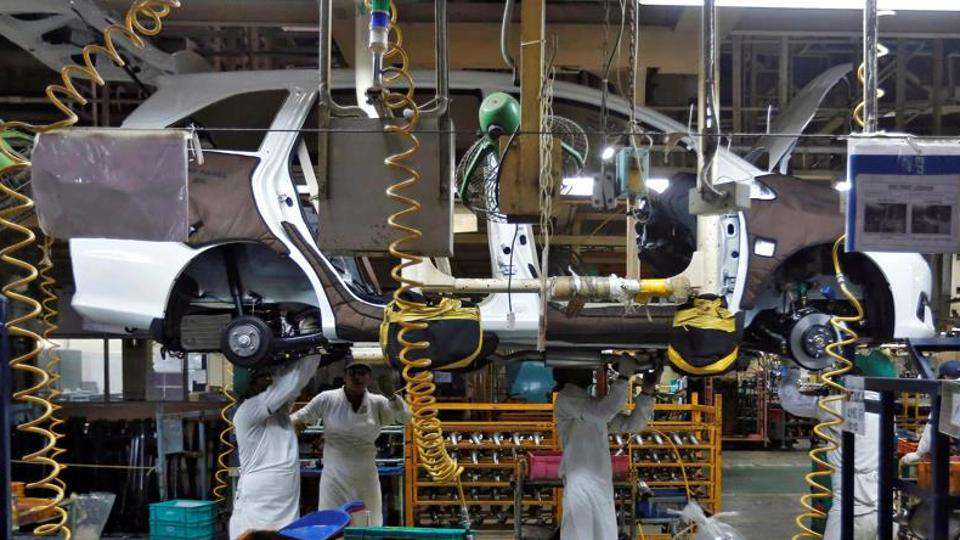 India's auto sales dip at fastest pace in nearly 2 decades
14th August 2019 01:50 am
Hindustan Times
Passenger vehicles sales in India declined by 30.98% in July compared to the same month last year, logging the steepest fall in 19 years as the industry continued a nine-month long streak of falling sales that now threatens hundreds of thousands jobs.
The release of the data by the Society of Indian Automobile Manufacturers (SIAM) on Tuesday triggered a slump in the stock market, which was also dragged lower by global cues such as fears about a drawn out US-China trade war, protests in Hong Kong and a crash in Argentina's peso currency that drove investors to safe harbours.
The BSE Sensex ended 623.75 points, or 1.66%, lower than its opening - its biggest fall in a month. The BSE Auto index fell by 3.88%.
'If this industry goes down, then everything gets hurt.
Manufacturing, jobs and revenue to the government,' news agency Reuters quoted Vishnu Mathur, the director general of SIAM, as saying. Mathur added that car and motorcycle manufacturers have already slashed about 15,000 jobs.
HT had on August 2 reported that the three biggest auto manufacturers had recorded their worst decline in sales in nearly 20 years.
According to SIAM data of sales by manufacturers to dealerships, domestic car sales were hit the hardest. There were 69,000 fewer cars sold to dealers in July this year compared to July 2018, a 36% slump. Such a dip has not been seen since 2000, when the industry was roughly a fifth of the size of what it is now, according to Reuters.
Overall, passenger vehicle sales fell by around 31%. Sale of two wheelers, which are often seen as reflective of consumption patterns in semi-urban markets, declined by 16.82%.
The data also showed that domestic passenger vehicle production was down nearly 17% in the month.
The pace of decline has accelerated in recent months due to a liquidity crunch in India's shadow banking sector, which has dried up lines of credit to both auto dealers and potential car buyers.