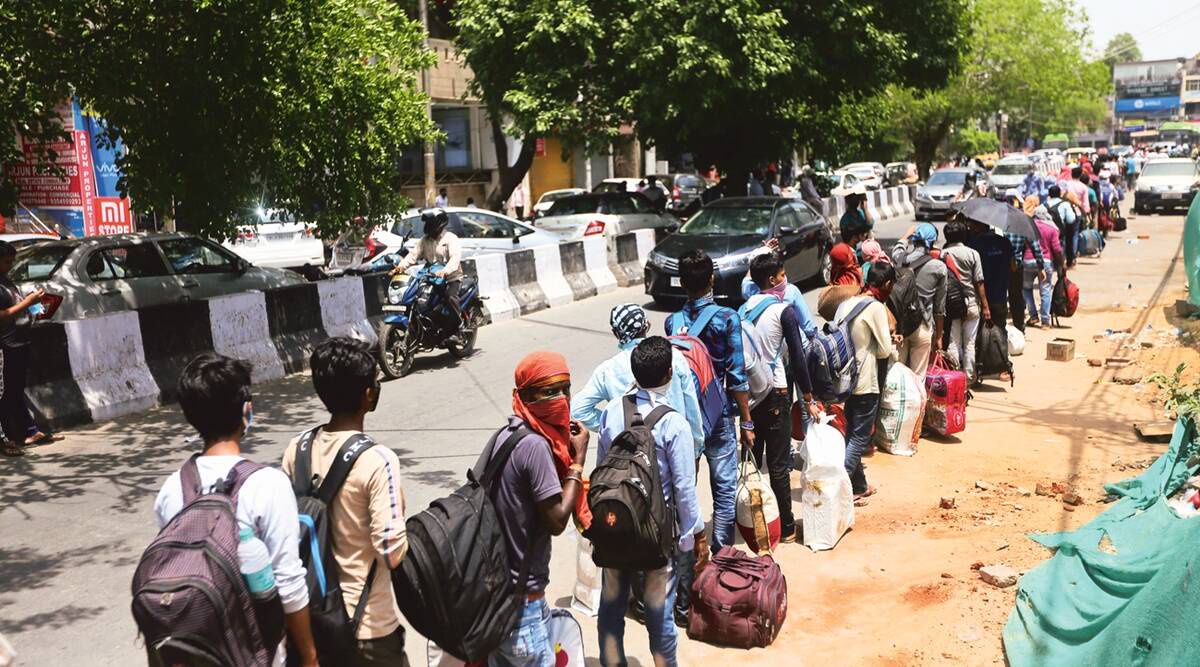 Migrant workers rush to Vapi railway station amid 10-day voluntary lockdown
21st April 2021 05:45 am
The Indian Express

A HUGE rush of migrant workers was seen at Vapi railway station throughout Tuesday as a 10-day voluntary lockdown called by traders' associations came into effect in the Valsad district. The scenes of people lugging suitcases, satchels and water bottles, thronging the station premises to board trains for their native places were reminiscent of the large-scale migration that had followed a pan-India lockdown in March last year.
Long queues outside grocery and dairy stores were seen across the district, with people flocking to purchase items of daily use even at higher rates. Shops selling essential goods have been allowed to operate between 8 am and 2 pm, even as larger business establishments decided to stay shut for 10 days to break the infection chain in the district, which added 80 cases Monday taking the total count to over 2,200.
On Sunday, District Collector R R Rawal had met representatives of business establishments, chamber of commerce, medical association and Valsad BJP legislator Bharat Patel to deliberate on the coronavirus situation in Valsad and measures that could be adopted to contain the virus.