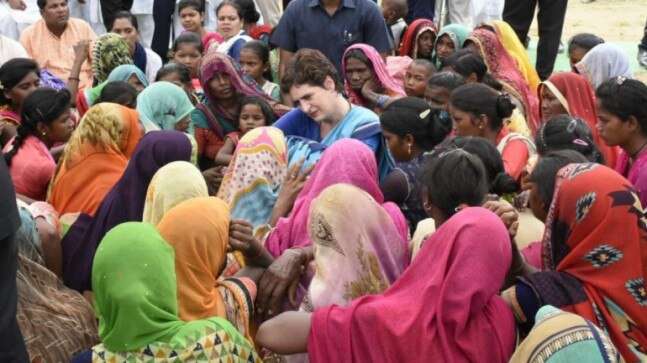 Priyanka Gandhi says cases against Sonbhadra tribals should be withdrawn
14th August 2019 12:31 am
India Today

Congress general secretary Priyanka Gandhi Vadra met the families of those who were killed in the Sonbhadra massacre at the Umbha village on Tuesday.
She demanded that the Yogi Adityanath government should withdraw cases against the victims, who, according to her, were unnecessarily framed.
Speaking to media after meeting the victims' families, Priyanka Gandhi said "It is very clear that the villagers in Umbha were exploited. Cases were registered against them. Some of them were booked under the Gunda Act. The government must withdraw these cases because they were falsely booked."
A Sonbhadra woman, Santia Devi, who was named in a case spoke to India Today TV and said, "A case was registered against me for working on the land, which according to the administration was disputed.