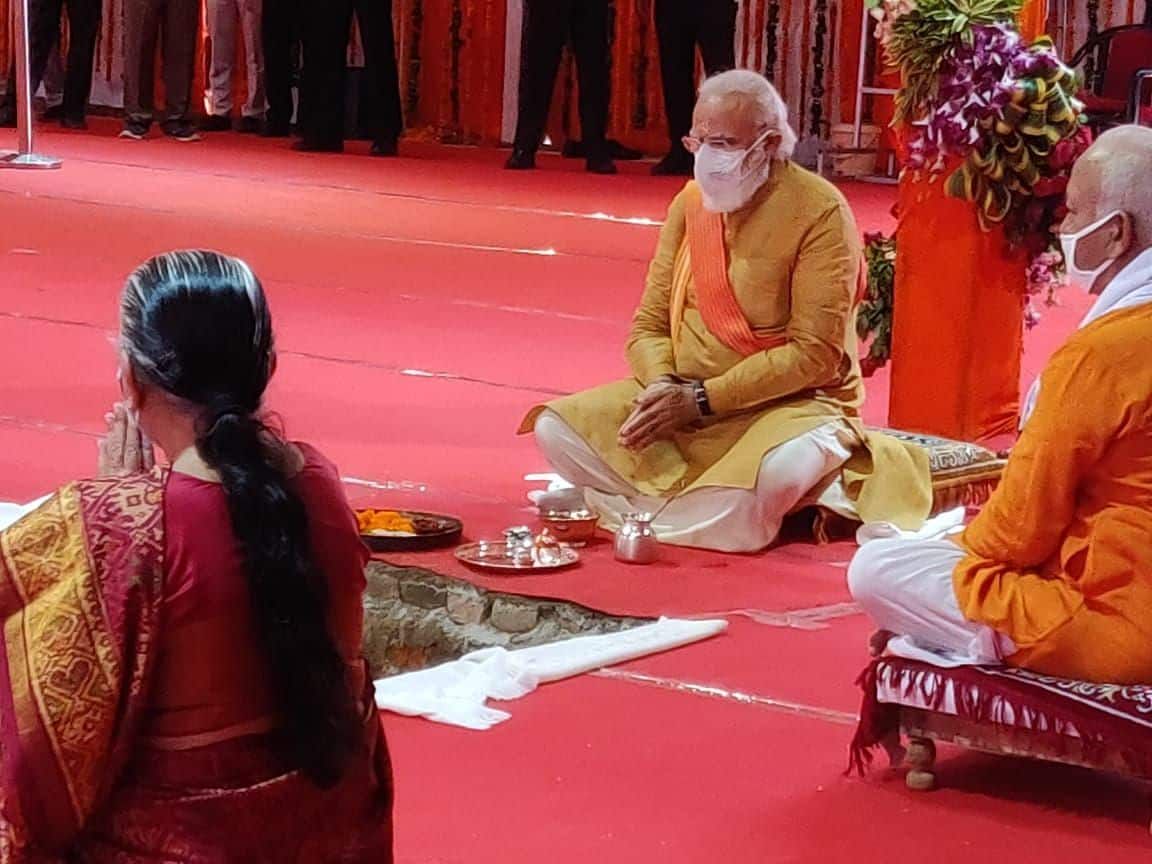 Ram Mandir Bhoomi Pujan: Silver Brick Laid, Construction Begins For Grand Ayodhya Temple | 10 Points
05th August 2020 07:18 pm
India.com

Ram Mandir Bhoomi Pujan: In a historic event, Prime Minister Narendra Modi on Wednesday laid the foundation stone of the grand Ram Mandir in Ayodhya, paving way for the long-held construction of Ram Temple on the site of Ram Janmabhoomi.
"It is an emotional moment for India. A long wait ends today. A grand temple will now be built for our Ram Lalla who had been living under a tent for many years," the Prime Minister said as he addressed the 'Bhoomi Pujan' ceremony.
Here are the top developments of the day:
1. Loud chants and slogans of "Jai Shree Ram", "Bharat Mata ki Jai" and "Har Har Mahadev" were sounded as Prime Minister Narendra Modi laid the foundation stone of the Ram Temple, donning a gold silk kurta and white dhoti.
2. This was the first time PM Modi visited the Ram Janmabhoomi site in Ayodhya.