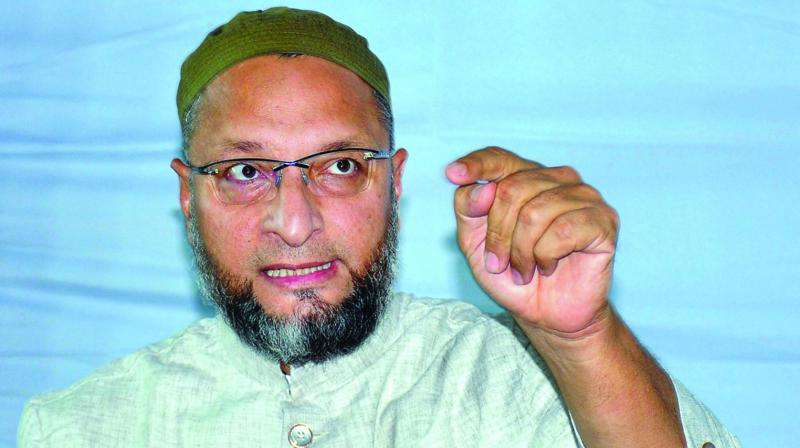 Asaduddin Owaisi slams Mohan Bhagwat's remark on protests
17th February 2020 12:58 am
Deccan Chronicle

Hyderabad: President of the All India Majlis-e-Ittehadul Muslimeen (AIMIM) Asaduddin Owaisi has taken serious exception to the statement of RSS Sarsanghchalak Mohan Bhagwat that 'everyone is unhappy and agitating even after the increase in luxury'.
Mr Owaisi's statement comes in response to reports that Mr Bhagwat, while speaking in Ahme-dabad on Saturday said that 'despite manifold increase in material happiness, everyone in society is unhappy and continues to agitate'.
Mr Bhagwat had said that political parties which are not in power are agitating.