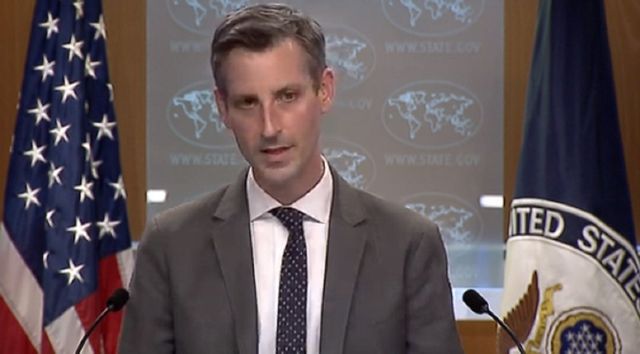 We continue to follow developments in Jammu and Kashmir closely, policy not changed: US State Department
04th March 2021 07:02 am
TimesNowNews

Washington: The United States has said that there is no change in its policy on Jammu and Kashmir and it will continue to follow the developments in the region closely.
"We continue to follow developments in Jammu and Kashmir closely, our policy has not changed. We welcome steps to return the Union Territory of Jammu and Kashmir to full economic and political normalcy consistent with India's democratic values," US State Department spokesman Ned Price said on Thursday.
While stressing that the United States has a strategic partnership with India, Price asserted that they will continue to work with Pakistani authorities for shared interests.