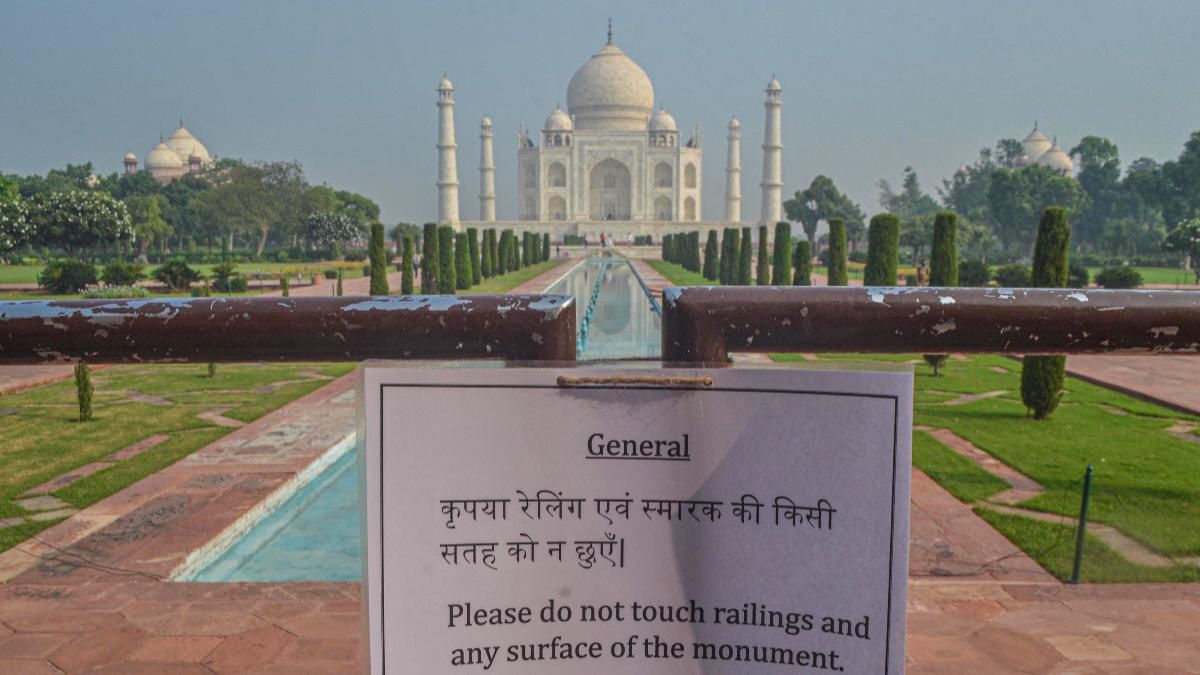 'Don't touch the marble': visiting the Taj Mahal in a pandemic
21st September 2020 06:46 pm
India Today

From Princess Diana to President Trump, everyone wants to visit the Taj Mahal, but in the middle of a global pandemic the bucket-list experience is just a little less special.
As India's "monument to love" re-opened on Monday after a six-month hiatus, special rules were introduced -- including no touching the white marble walls of the mausoleum built for Mughal emperor Shah Jahan's favourite wife.
Only 5,000 visitors are allowed daily -- a quarter of usual capacity -- and all have their temperature taken by staff wearing face shields, masks and gloves.
Visitors can whip off their masks for a photo, but security personnel are quick to remind them to put them back on once the shutter has been pressed.