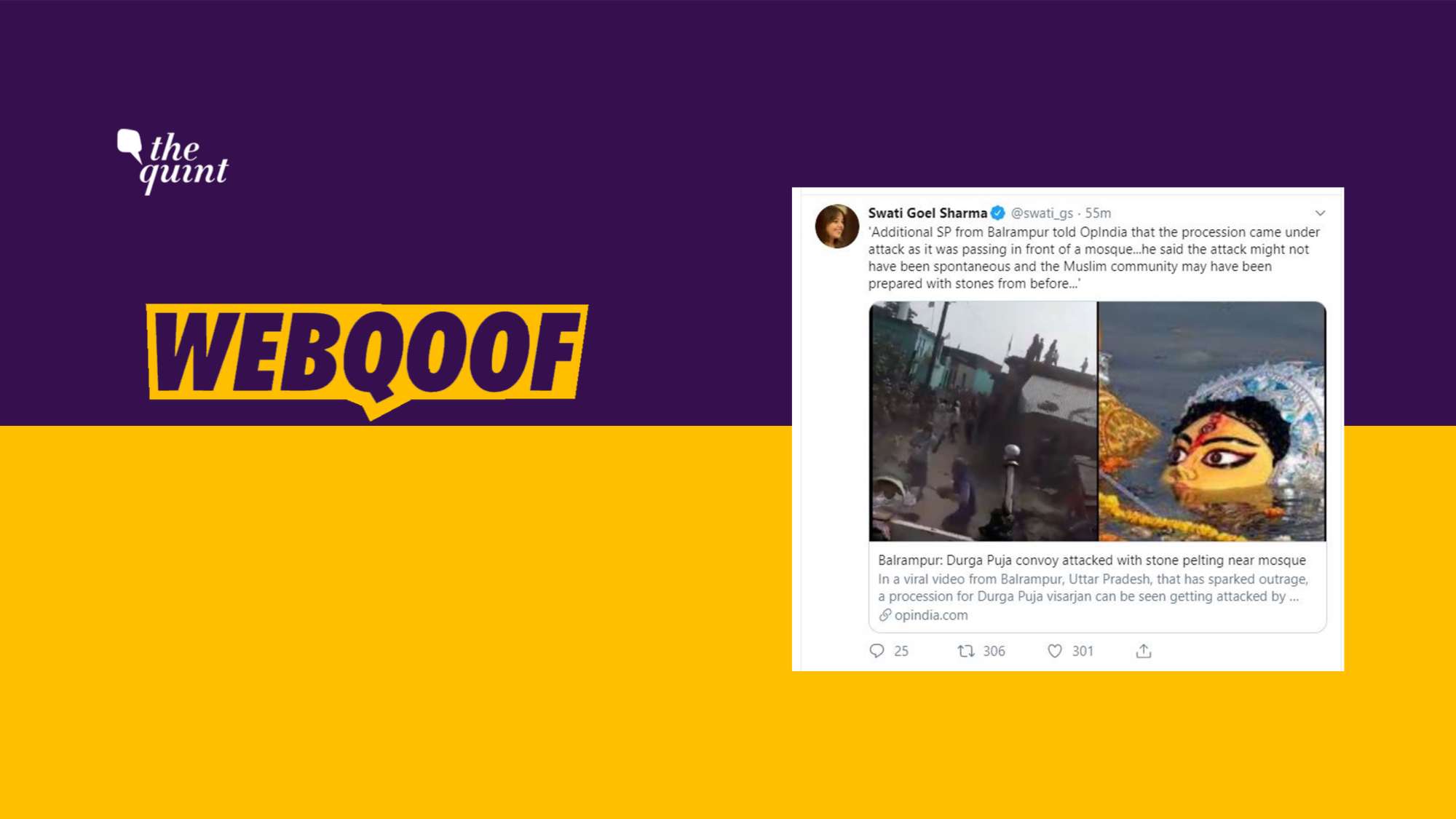 Balrampur Puja Procession Violence Pre-Planned? Cops Deny Claims
09th October 2019 04:31 pm
The Quint

Misleading reports suggesting a 'muslim mob' pre-planned an attack on Durga Puja procession have surfaced on the internet.  Don't fall for fake news, click here to check out
The Quint's
WebQoof stories.
As the 10-day Durga Puja festival came to an end with devotees across the country bidding farewell to Goddess Durga, an incident has come light from Uttar Pradesh's Balrampur district where clashes broke out between two groups during a Durga Puja procession.
CLAIM
Various media outlets including right wing website, OpIndia and news daily Punjab Kesari reported the incident.
The two publications attributed the following information to the Balrampur Additional Superintendent of Police (ASP) -"The attack on the Visarjan procession might not have been spontaneous and the Muslim community may have been prepared with stones from before, in wait of the procession."
Since then the video of the incident has gone viral on various social media platforms and is being massively shared.
Swati Goel Sharma, a journalist with Swarajya magazine, also quoted from the OpIndia report and shared the video.
WHAT'S THE TRUTH?